Welcome to Char-Grill Hamburgers... Grab a pencil, order the biggest burger possible, and don't forget your fries.
If you like mouthwatering hamburger steaks grilled to juicy perfection over charcoal flames then you're in the right place. As long as you know how to order, they'll make your order while you watch longingly through the time tested glass walls. If you're new to town, I'll do you a favor and clue you in... There are order sheets and pencils. Find them then and push your order down it's own slide.
Best Burgers in Raleigh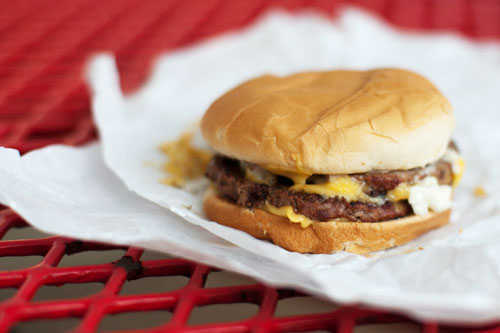 All you need to do is add the toppings you choose and in no time you'll have whatever combination of melted cheese, crispy bacon, icy lettuce, fresh tomatoes, spicy chili you want. The 50's decor (57 Chevys, T-birds, poodle skirts) may be a welcome distraction while you wait, but let's be honest... You're here for the burgers. Char-Grill doesn't make things complicated - the best burgers in Raleigh served promptly at a fair price.
With over five decades serving the triangle, you're at a true triangle landmark. I'd certainly suggest grabbing one of their famous shakes, chili-dogs, BBQ (w/ slaw of course), and maybe even a fried apple turnovers. Now with several Raleigh-area locations, if you're in the triangle - odds are you aren't far from one. Use the link below to see who keeps winning "Best in Class"... I won't even give you a hint.!
---
Location Detail & Directions