Trophy Brewing Company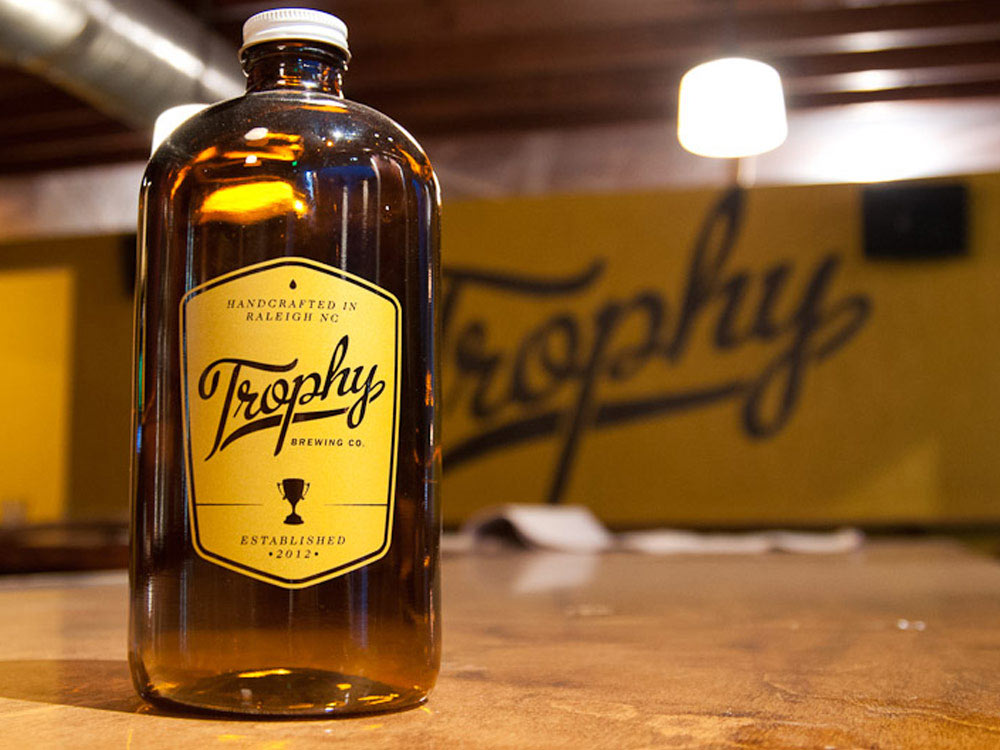 Trophy Brewing Company - Raleigh, NC
What Trophy Brewing lacks in size, it more then recoups in quality.
Trophy Brewing Company and Pizza have capitalized on an under served part of Raleigh and brought a great establishment seemingly out of thin air. That venue is now one of our favorite Raleigh places.
To be perfectly fair there was a small quick stop there, but nothing really worth stopping for. If you're not looking while passing between Good-Nights and Boylan you could almost miss it, but I suggest you don't. Their beer alone is worth a stop, but their pizza will keep you coming back.
Incredible Pizza and Beer
The space is small, but well laid out and the large wooden tables certainly convey a communal feel. The side deck is a great idea and no matter where you sit it feels comfortable. The pizzas include quality ingredients, but don't turn down the "organic vegan" path that a lot of upper end pizzas places do. We had broccoli and chicken although I was eying the supreme style pretty hard. The service was great and staff was very knowledgeable. The beer that they brew on site was impeccable and now joins Raleigh Brewery as my two favorite beer spots on that side of town.
I certainly suggest that locals or visitors to Raleigh be sure to make a stop out to Trophy Brewing Co. I've included the address below along with a few ways to get in touch. If you make one stop I promise you, you'll find yourself trekking out to five points for good pizza less and less.
---
Location Detail & Directions
---
Video
Related Posts