Have you ever wondered exactly how do QR codes work? We'll explain all about QR Codes, where they originated from, and how to find a good QR code generator / barcode generator.
What is qr code? QR is short for Quick Response, and that is exactly what it offers. Using these boxes along with a scanner (or simple camera allows you fast access to any nugget of data embedded within. Text, URL, email address, phone number, geo-location... any (or a combination of) these can be embedded in a simple scan-able box. It may strike you as a little Orwellian, but you can literally embed all of your contact info into one box. Before we just to the future though, lets get a quick history of QR technology.
How Do QR Codes Work & Where Are They From?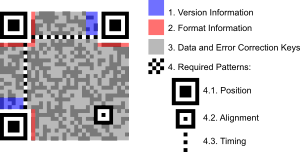 QR codes were originally created in 1994 by a Japanese Toyota subsidiary called Denso-Wave. Upon gathering some steam in the Japanese culture, QR's jumped to China and South Korea where today they are absolutely commonplace. The easiest way to think of QR's are as bar-codes or UPC's on steroids. By taking a 2 dimensional code and expanding it one dimension, you now have squared the functionality of that code. This expansion allows the embedding of any small amount of data. They can be used to display text, to add a vCard, contact to the user's device, to open a URI, or to compose an email or text message. Another upside - QR codes could not be easier to create (we linked our favorite towards the end of the article).
QR codes storing website URLs can appear in magazines, on buses, on business cards, or almost other flat printable surface. Users with a camera phone equipped with a scanner app can simply take a picture of the code in front of them and have their phone pull up a unique web address providing the user with any info they may need. This use of QR technology is called "hardlinking". Google's Android supports QR codes natively, and while Apple's iOS does not provide a QR reader "out of the box", they're are tons of free apps that can cover that for you.
Using QR Codes
Media: Multi-Media companies are fully on board. QR's have already been used on... billboards, cap displays, event tickets and tracking, trade-show management, commercial print ads, contests, direct mail, business cards, websites, email advertising, and couponing just to name a few.
Travel: Airline Boarding Passes - Using your mobile at check-in allows the airline to scan your unique code which represents your passenger information (your digital boarding pass).
Entertainment: QR codes are becoming increasingly innovative in the gaming world. Little Big Planet has created a QR code for every user generated level in LittleBigPlanet 2 on the PlayStation 3. By using the PlayStation Eye, you can hold up the qr code in front of the camera and the game will automatically take the player to that level on the community page.
Literature: An amazing new version of "Around the World in 80 Days" uses QR's to provide readers quick access to audio samples and to Google Maps for directions.
Need a Good Barcode Generator / QR Code Generator?
You may be asking yourself, "How do I get a qr code?". A few of the best resources online are QRCodeGenerator.com, BarcodeGenerator.org, TheQRCodeGenerator.com, and QRStuff.com. Our absolute favorite QR code generator online is called Kaywa QR Code. There are a ton of solid barcode generators available online and the amount of options seems to be constantly growing.
The Future of QR Codes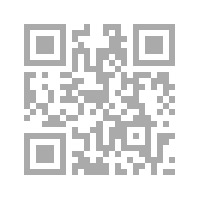 The only possibility of restraining QR's growth is the simple fact that Denso-Wave still technically own's the patent to QR technology. To be honest though, as I said earlier - QR's are HUGE in Japan, so if they haven't exercised their patent rights by now, I think we can all just accept this as a gift from the great people at Toyota ;)
Will QR's remain as the "industry standard"? That is hard to say. There is already a "Micro QR" (as seen in picture). The limiting factor with these though?... You can only use up to 35 alphanumeric characters. Unless your using a url-shortener (bit.ly, su.pr, etc.) that limit leaves a bit to be desired... That's why we're putting our faith in QR's at this time.
The expand-ability of QR technology is difficult to even fathom. Anytime you want to link the real world to something digital, a QR would be useful. This will result in a vast amount of inter-connectivity between online resources and the real world. Thanks for stopping by and if you think this info would be useful to a friend or client, we'd certainly appreciate you sharing it on any of the socials with the links below.