Symmetric Parabola Wallpaper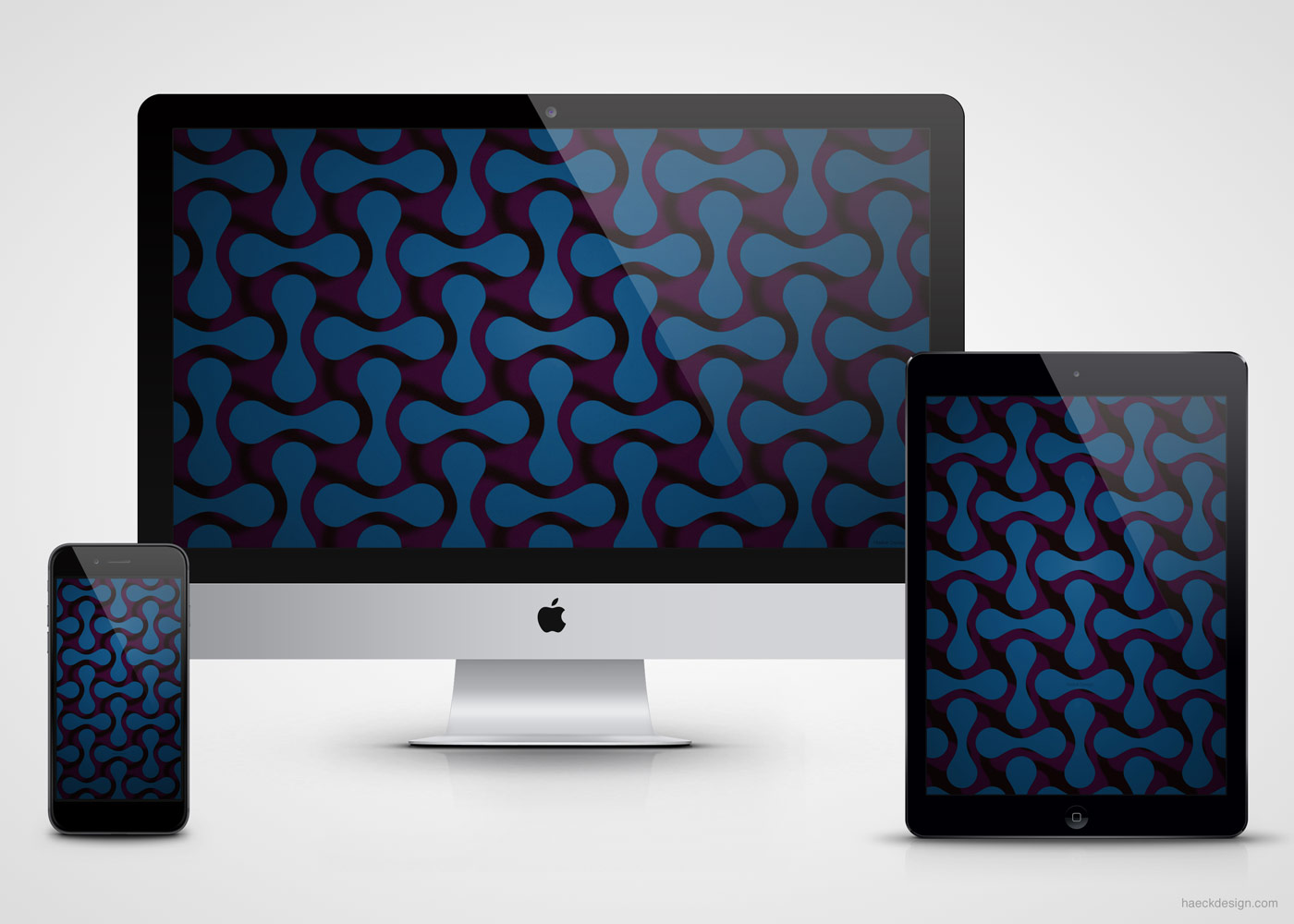 Symmetric Parabola Wallpaper
Parabolas are awesome, that's why I used as many as possible to create this months design freebie - the Symmetric Parabola wallpaper. With a couple variations of 80's colors and a few effects, this wallpaper shows some love to an often overlooked shape.
Mathematicians and lava-lamp lovers both share one thing - An appreciation of Parabolas. After spending a little time in illustrator making the absolute perfect drop of water for a logo client, I decided to expand it and flip that shape into an interesting pattern. After plotting that array of inflection points into a grid and adding some effects, I compiled it as this months free wallpaper, the Symmetric Parabola wallpaper.
Symmetric Parabola Wallpaper - Mockup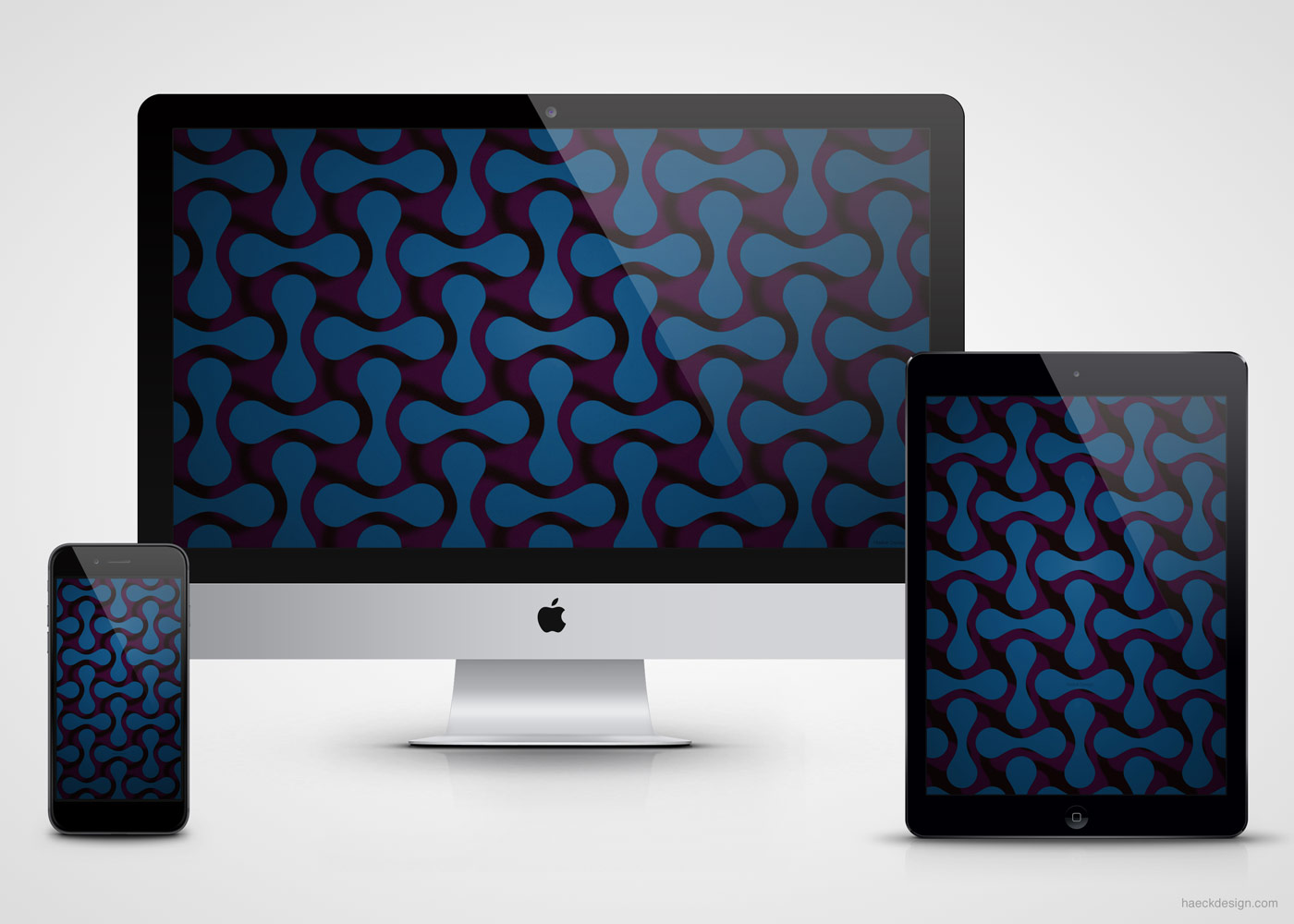 Say Parabola Pattern Wallpaper Ten Times Fast.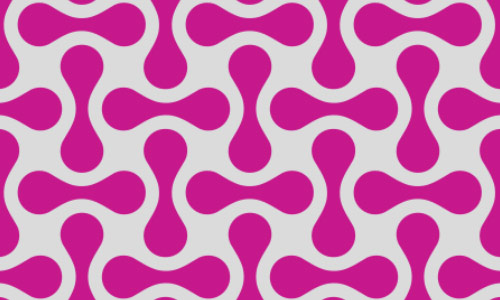 With more and more aspects of graphic & web design moving towards vectors (svg & css3), a lot of designers have been finding themselves referring to middle school era geometry terms. Axes and angles have made a serious comeback. With that and mind (and out of respect to Mrs. Banks) it's worth mentioning that the wallpaper isn't technically a parabola pattern - It'd be more like a series of repeating dual conical ellipses adjoined by an elongated hyperbola... But you get the idea.
Being a bit of a seamless pattern collector I took that vector and defined it as a pattern. Turning that pattern into an aesthetically interesting wallpaper only took a couple more steps. First step was to create a couple color variations - An 80's inspired blue and pink seemed like a solid starting point. The opposing color was then used as a deep drop shadow which created a bit of a trippy effect. A diffuse cloud and lens flare was added for a bit of texture, then the wallpaper was rounded out by adding a blur gradient which creates a focal vignette. The finished wallpaper straddles the balance of being both visually interesting, but also not being too distracting (depending on the strength of your own ADD of course). The final design was imported into various popular wallpaper sizes and available now for downloading.
---
We've included packaged or individual downloads of this Symmetric Parabola Wallpaper in all major desktop screen sizes, iPad & iPhone variations (including Retina), as well as muted version for homepage background screens on iOS. If you like it, please share on your favorite social. If you actually want to learn more about parabolas, Khan Academy has a nice little course on vertex & axis symmetry of parabolas, but if you'd rather just watch something bizarre the video below will be much better.
Download the Symmetric Parabola Wallpaper
Available Sizes
5120 x 2880 5K
1920 x 1080 FHD
1600 x 900
1440 x 900 WXGA+
1366 x 768 WXGA
2048 x 2732 iPad Pro
1536 x 2048 iPad Retina
1080 x 1920 iPhone 6+
750 x 1334 iPhone 6
640 x 1136 iPhone 5
Download Symmetric Parabola Wallpaper
Download your individual size or just grab a zip of all of them. If you have a spare second, be sure to Like Us on Facebook ;)
---
Video
Written By:
Matthew Haeck - Lead designer and resident full stack web developer at Haeck Design, Matthew spends a majority of his time creating beautiful logos, websites, print design, & staying up to date on all the tricks of the web development trade.
(About Matthew Haeck)
Related Posts