These vector cursors are perfect for when you need to display a mouse cursor. This arrow and hand cursor psd is an extremely handy tool that's free to download.
Cursors are one of those things that tons users stare at daily. We've also found them very useful for mock-ups or just to point out certain elements on designs. (See what I did there? That was a cursor pun.) Check out an enlarged version of the arrow cursor psd & hand cursor psd below and use the download button at the end of the post to get your copy now.
View the Vector Cursors
This enlarged version of the cursors should give you a good idea of what to expect. Each has it's own layer and they are large enough to meet the needs of most any project.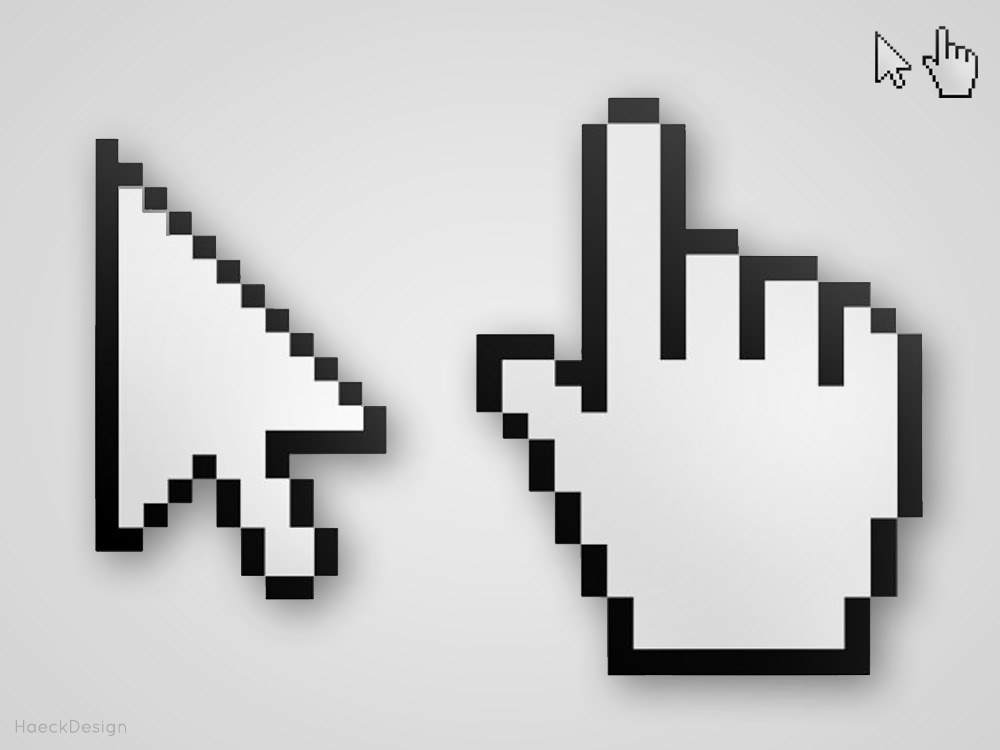 Enjoy your new Arrow Cursor PSD & Hand Cursor PSD
Both images are included in the single PSD download. Hopefully this cursor PSD will save you a little time. If you like them please be sure to share them on your favorite social network. As always, Thanks for stopping by!
Download