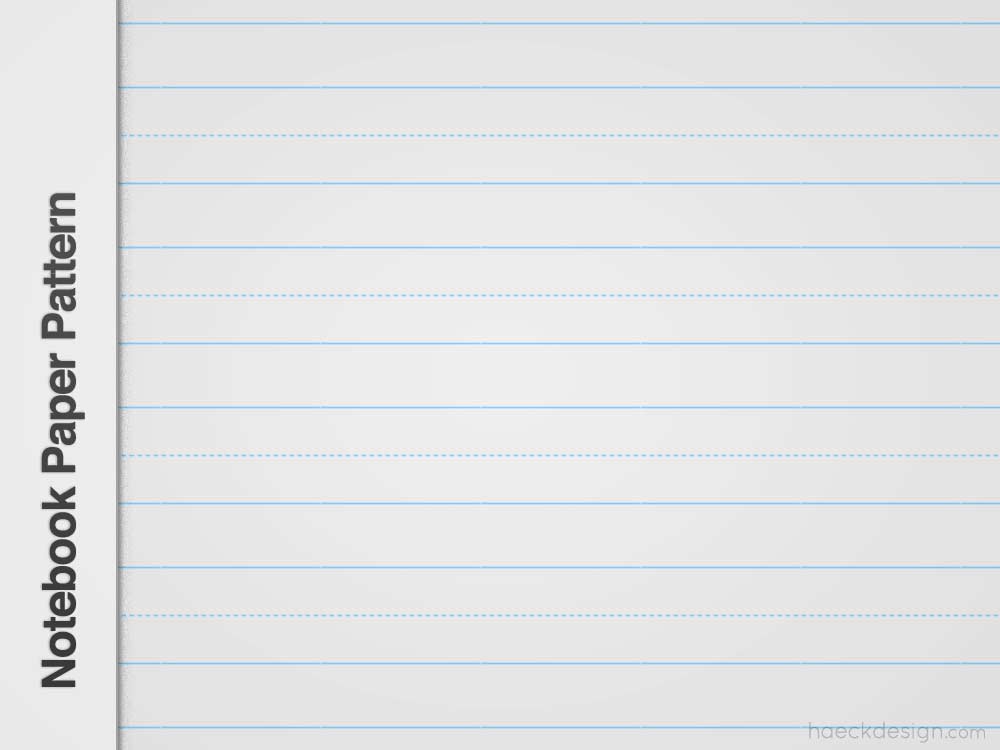 Notebook Paper PNG Pattern
If you were a daydreamer in school, you could probably create this notebook paper png pattern from memory. Luckily you won't need to, because we've created a pixel perfect repeatable pattern for you.
It's impossible to fathom how many mental impressions this notebook paper png could bring about. Children of all ages stared these empty sheets down with both trepidation and thoughts of the potential they house. We pulled an old sheet of wide-ruled paper, measured the dimensions, recreated them, and made them a one click repeatable pattern. Punch out three holes and you've got yourself an exact replica.
A Picture Perfect Notebook Pattern
This is a seamless notebook paper PNG, so simply download the file and define it as a pattern in Photoshop or set your CSS to repeat. If you'd like to print off another paper style (like graph paper or dot paper), Printable Paper is a great website to add to your bookmarks. Hopefully this paper pattern helps you on your next project and if it has please feel free to drop a like or share. If you want to stay up to date on more freebies, be sure to follow us on the social networks and as always thanks for stopping by.
Download Your Notebook Paper PNG Pattern
---
Video
Written By:
Natalie Berkman - Natalie Berkman is a branding consultant and commercial photographer enthusiast based in Wilmington, North Carolina. When away from the desk, Natalie enjoys spending time at the beach, paddle-boarding the sound, and exploring downtown or far-flung islands with her Collie Edgar. She joined Haeck Design as a partner in 2017.
(About Natalie Berkman)
Related Posts