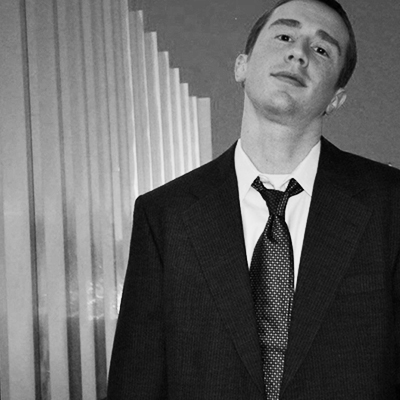 Matthew Haeck
Lead Designer & Full Stack Web Developer
---
As the founder of Haeck Design, Matthew divides his time as lead designer and web developer for their growing roster of clients. Although he spends a majority of his time creating beautiful logos, websites and print design, he also spends a fair amount keeping up to date on the latest tricks of the web development trade.
Industry Experience & Education
After graduating East Carolina University, Matthew began his career as a marketing associate in Detroit, Michigan. After developing a taste for design, he accepted a position in marketing & advertising for Disney. During this time he also began producing flyers, posters, album art, and eventually websites for night clubs and start-ups in Orlando, Jacksonville, and Miami. This led him to develop and create the independent design firm which bears his name. After receiving over a dozen industry awards, working with more then 50 clients, and completing over a hundred projects, Matthew still keeps his finger on the pulse of a thriving industry and works hard to give his clients incredible results with a personal touch.
Technical Skills & Core Competencies
Defining a skillset is tricky, but Matthew manages the initial stages of project management and leads both design and web development. If you'd like to view some of Matthew's previous projects, all of the projects in the Haeck Design portfolio were built by him exclusively. While more complex projects certainly require additional team members, Matthew aims to stay proficient enough to handle a majority of the work and supplement that with his network of talented team members.
Recent Blog Posts