Anyone familiar with Ubuntu basics knows it's easy to turn your nose up at a free os, whats a bit tougher is finding it's flaws.
Getting Ubuntu running on your computer is pretty straightforward if you know the Ubuntu basics. Most of the features are very similar to every other graphical user interface. Here are a few of the Ubuntu basics that should help get you started and chugging along.
The History of Ubuntu
Linux was established as an enterprise server platform around 2004. Around that time Mark Shuttleworth gathered a small team of developers from Debian (an established Linux project) and set out to create a dead simple Linux desktop. That project later became known as Ubuntu.
Installing Ubuntu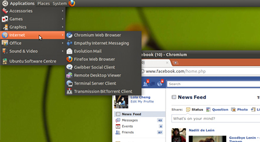 There are a few ways to install Ubuntu onto your computer, the most important first step is ensuring the your computer is compatible with the current standard. If you're using an older computer that doesn't meet the specs, don't worry. Just do a search for an "Ubuntu ISO" that falls within your computers limitations. Assuming you've got that covered you'll just need to put the appropriate ISO onto external media. You can burn a CD or DVD, but the easiest way is probably to burn the ISO onto a flash drive. The current ISO file can be found at https://www.ubuntu.com/download/desktop
Once you've inserted the media and restarted the computer from that media you'll be prompted with the installation steps. Keep in mind, you will be overwriting your hard drive (unless you just try the "test drive" option to get a feel for the OS. Once you've walked through the steps you should be good to go - but lets touch on a few other options.
Updating Ubuntu Software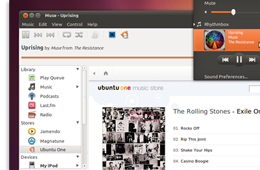 Ubuntu will generally keep its programs updated, but you can initiate updates manually by going to System –> Administration –> Update Manager. Setting updates up automatically is probably your best option, but some folks do prefer the manual approach.
Install hardware drivers
One important factor in using Ubuntu effectively is by including the best drivers to fit your setup. The graphics driver for example is not installed by default, you just need to go to System -> Administration-> Hardware Drivers. Select the latest driver for your setup, install it, and restart your computer to see the massive improvement.
Changing the Wallpaper
No operating system is truly yours until you've pimped it properly with an amazing wallpaper. You can choose from one of Haeck Designs amazing wallpaper options, but really any large image will do. Then just right-click the desktop, choose 'Change Desktop Background' and consider the job done.
Installing the Necessities
There are a few applications that come in really handy. VLC (and the VLC Firefox addon) will help cover your video needs. Compizconfig gives you plenty of desktop effects. Samba is great for sharing files. Synergy will allow you to use another computers mouse/keyboard fluidly at the same time. GIMP is where to go for a "Photoshop-esque" experience. Grab any of these applications (and more) by visiting the Synaptic Package Manager at System -> Administration -> Synaptic Package Manager.
---
"Our work is driven by a belief that software should be free and accessible to all."
---
Now obviously this isn't everything but this should cover the Ubuntu basics we promised earlier. If you have any other tips or questions please feel free to leave them below.