One of the most cleanly designed sets of beutiful vector icons you'll ever run across online.
This minimally constructed set of 475 beautiful vector icons is packaged in a variety of sizes and formats. If you're looking for a solid set of icons to use or your next project or even a starting place to construct your own, this set of icons will make a perfect addition to any designers collection.
Beautiful Skumorphic Icons
You're welcome to use the icons in any way you wish. SVG included so that you can edit them to fit your needs. If you're going to use them in a project or share them on the interwebs, please be sure to give a little credit TehkSeven.net, as they are the geniuses who originally compiled these 475 beautiful vector icons.
Closeup of a Few Beautiful Vector Icons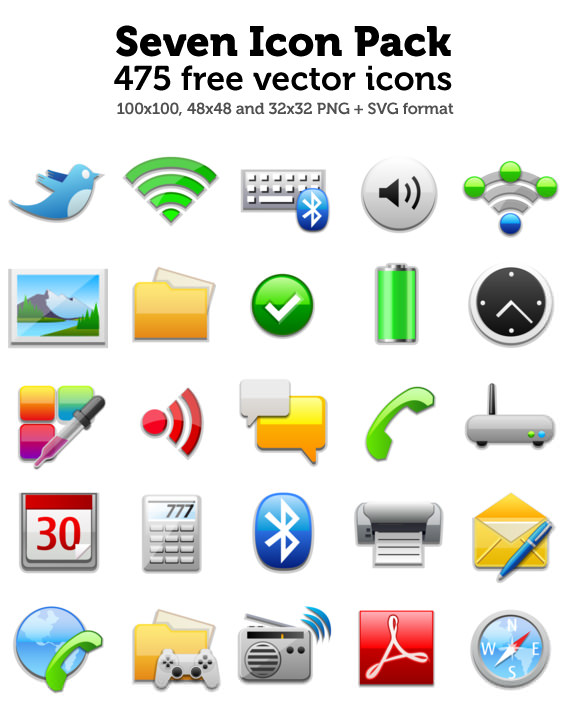 Download the Vector Icon Set Below
Download Vector Icons