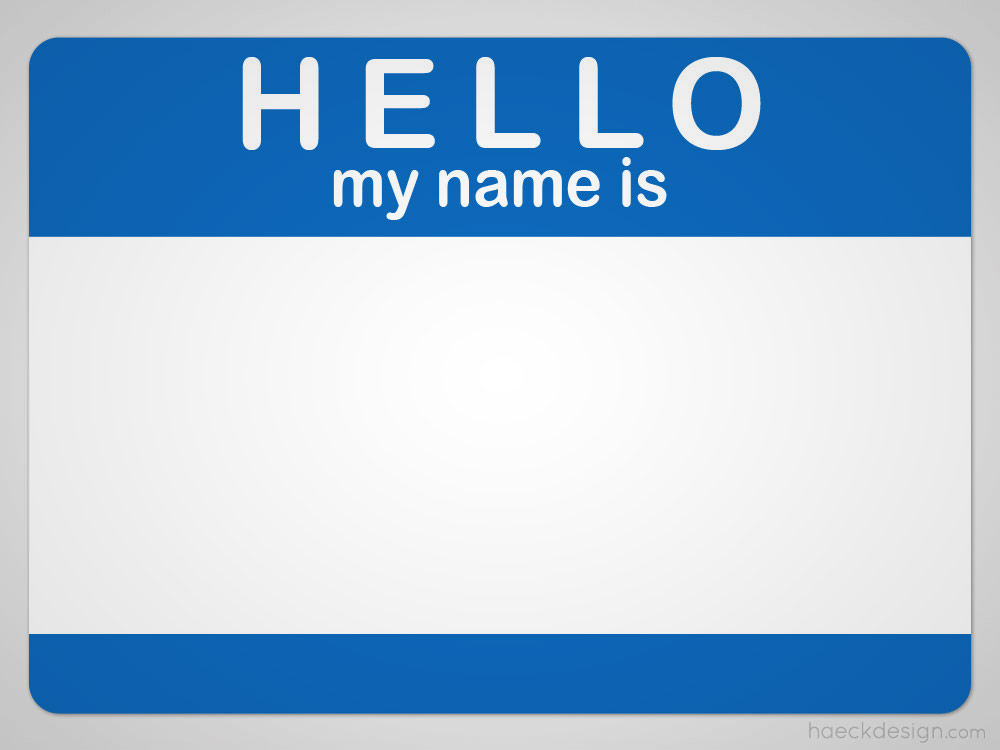 Hello My Name Is Nametag PSD
Get your name out with this Hello My Name Is Nametag. This free download is available as a layered PSD, PDF & Icon.
We constructed a simple "Hello My Name is Nametag" for a recent project and figured that we may as well make it available to all of our loyal visitors. This layered PSD is a free download and should be useful tool for any designers looking for a quality nametag for either Photoshop or print.
Hello My Name Is Nametag PSD / PDF / Icon | Closeup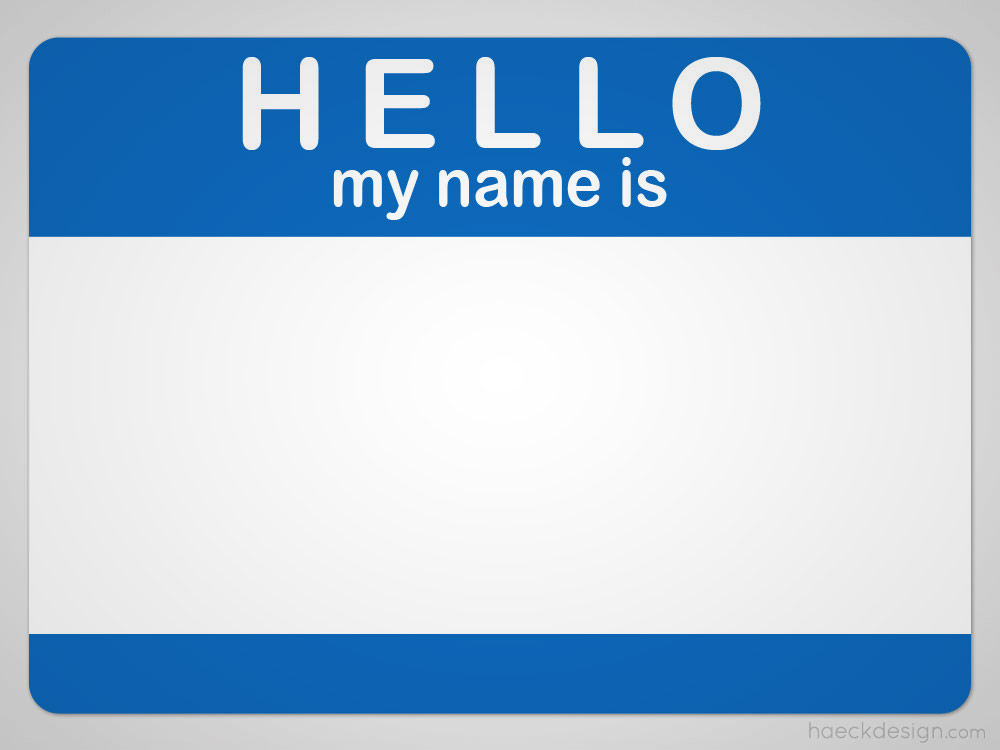 An Easily Editable Hello My Name is Icon
The "Hello My Name Is" nametag psd is modeled to look like a standard Avery nametag. It has a blue background, is saved as a standard .psd, and was built with Photoshop CS3. An AI vector version is available, just request one in the comments below w/ your email and I'll fwd you the link. Otherwise, feel free to download the layered PSD using the link below and feel free to use in any way you wish. As always - Sharing on social networks would be very much appreciated! Hopefully this will save someone the time it took me to make one from scratch.
Download the Hello My Name Is Sticker PSD, PDF, & Icon
---
Written By:
Jenn Curtis - Jenn Curtis is an Atlanta based design specialist with an amazing talent for managing clients and design teams alike. Her detail-oriented nature compliments her SCAD schooling, to create a powerhouse of project management. Off the clock Jenn enjoys camping, endless hours of triatholon training, and a healthy bit of travel almost exclusely oriented around seeing the great museums of the world.
(About Jenn Curtis)
Related Posts