We've titled this minimalist 80s wallpaper the Save Ferris Wallpaper. Rendering a timeless Bueller moment makes for one classic Ferris Bueller background any fan would love.
This months wallpaper celebrates the Bueller gang's artistic eye. Since pointillism can be tricky, we decided to create a simple layout that results in a clean and uncluttered desktop for all you OCD types. The Save Ferris Wallpaper makes a great addition for 80's lovers, movie nerds, or any folks that need a brief reminder of how important enjoying life truly is.
Save Ferris Wallpaper | Mockup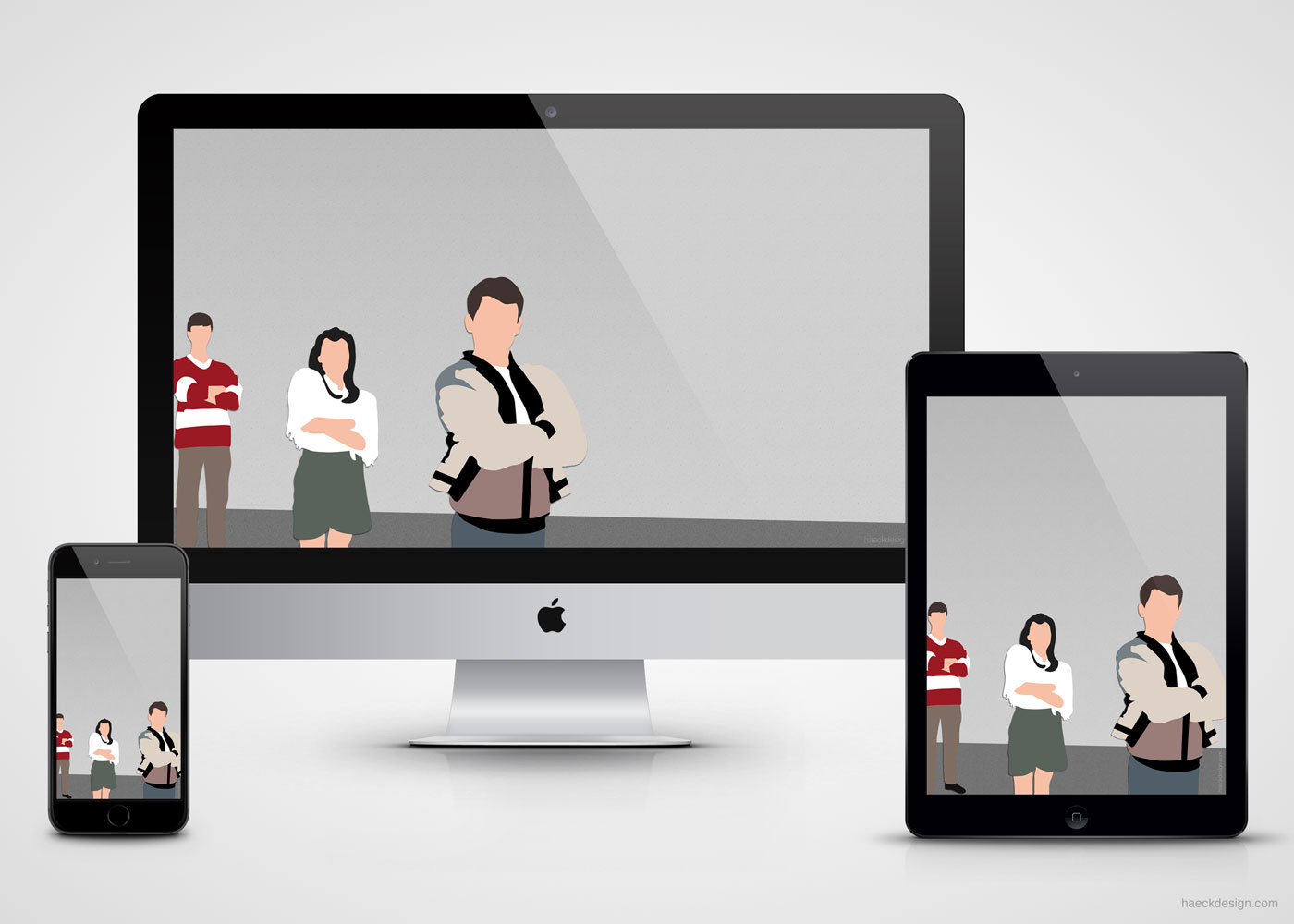 A Little Ferris Bueller Background Info
If you're not already familiar with Ferris Bueller's Day Off, please go watch it immediately. If you have a sick day to use up... even better. The film is basically John Hughes' love letter to the city of Chicago, once stating I really wanted to capture as much of Chicago as I could. Not just in the architecture and landscape, but the spirit. While it's certainly just my opinion, Ferris Bueller is everything I aspired to be as a child. To this day, it remains one of my favorite movies of any genre. This months wallpaper shows the key players (Ferris, Sloane, and Cameron) in the Ferris Bueller cast as they starred down some classic works in the Art Institute of Chicago. If you're looking for some fun facts of the movie or a scientific debate about the exact date of Ferris' day off, give those links a quick look.
Rock this 80's Era Ferris Bueller Wallpaper Today
Use the download button below and deck out all your devices with the classy, inspirational, and timeless awesomeness. We've included both individual and packaged Dropbox downloads of the Save Ferris Wallpaper for all major screen sizes. We've also included iPhone and iPad sizes for you Apple lovers out there. If you like it - share it and if you don't, send all your complaints to Abe Froman... The sausage king of Chicago.
Download the Save Ferris Wallpaper
Available Sizes
5120 x 2880 5K
1920 x 1080 FHD
1600 x 900
1440 x 900 WXGA+
1366 x 768 WXGA
2048 x 2732 iPad Pro
1536 x 2048 iPad Retina
1080 x 1920 iPhone 6+
750 x 1334 iPhone 6
640 x 1136 iPhone 5
Download the Save Ferris Wallpaper
Download your individual size or just grab a zip of all of them. If you have a spare second, be sure to Like Us" on your favorite social website to see our latest tutorials & freebies.