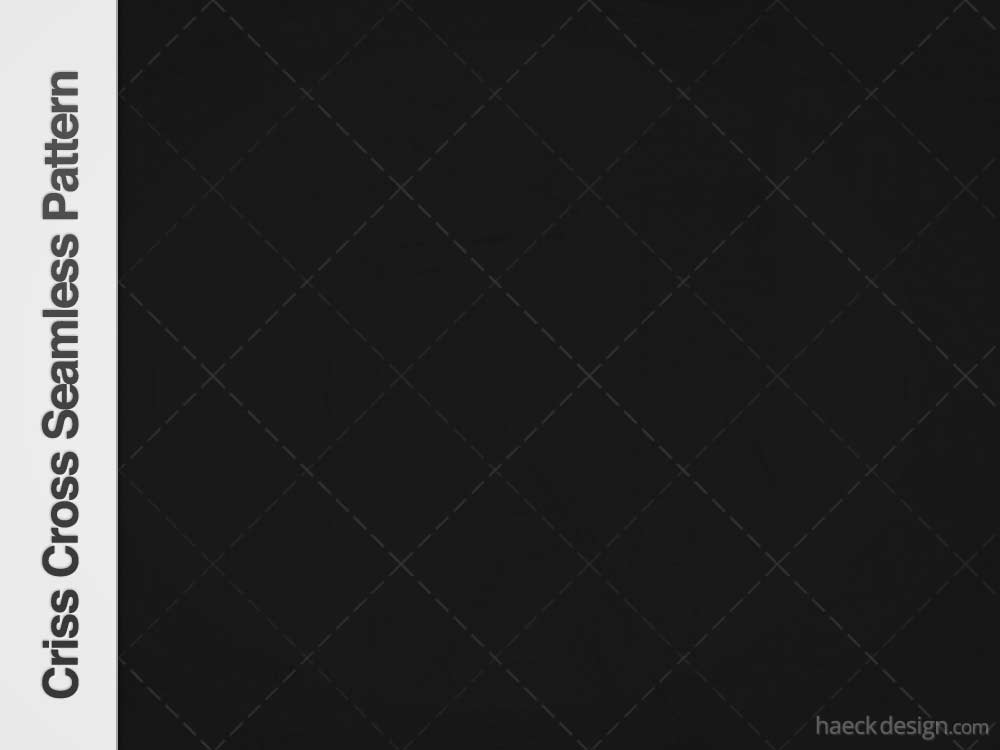 Criss Cross Seamless Pattern
A black stitching photoshop pattern is classy. A black on black criss cross stitching seamless pattern is just plain awesome.
If you have a textile related project this is a great criss cross seamless pattern to have in your collection. Low contrast and a very subtle texture always make for a great combination.
Stitched Criss Cross Pattern
This is a criss cross seamless pattern PNG, so simply download the file and set it as a pattern in Photoshop or set your CSS to repeat. Black with grey stitching and to be perfectly honest - it's the nicest criss cross seamless pattern anywhere on the web... and you can quote us on that. Use the button below to download the criss cross seamless pattern now and use the share buttons to spread the word.
Download Your Criss Cross Seamless Pattern
Download
---
Video
Written By:
Haeck Design - Haeck Design was founded in 1999 in Raleigh, NC. They're a small, responsive design firm dedicated to creating high quality websites, logos, graphics, branding, print, and marketing materials all with a unique/minimal approach.
(About Haeck Design)
Related Posts