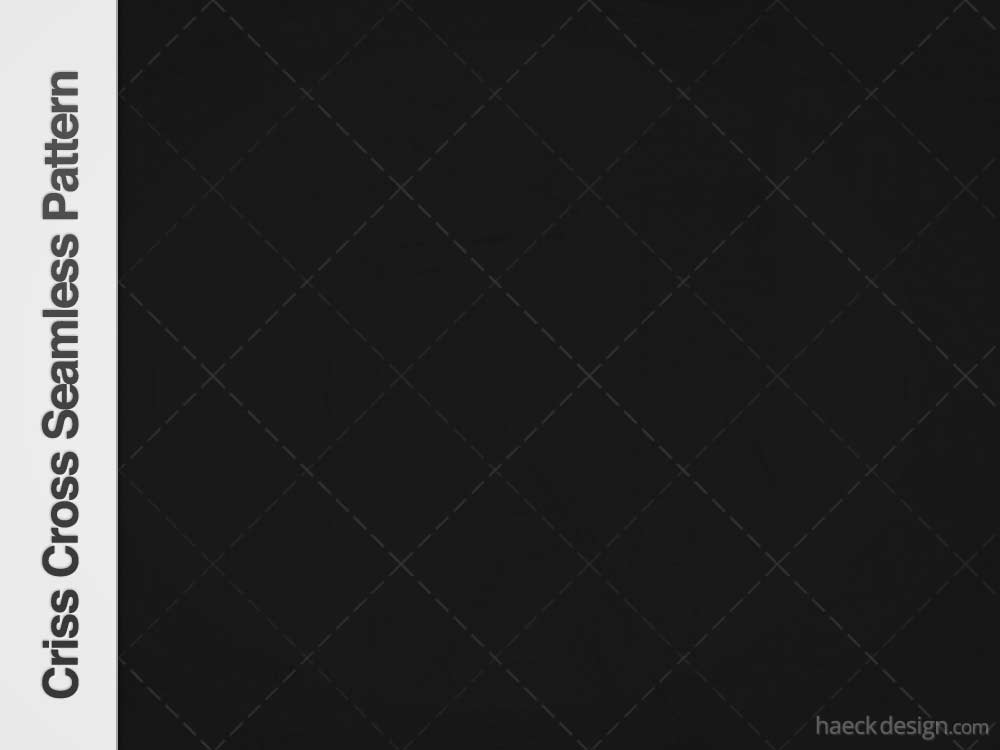 Criss Cross Seamless Pattern
A black stitching photoshop pattern is classy. A black on black criss cross stitching seamless pattern is just plain awesome.
If you have a textile related project this is a great criss cross seamless pattern to have in your collection. Low contrast and a very subtle texture always make for a great combination.
Stitched Criss Cross Pattern
This is a criss cross seamless pattern PNG, so simply download the file and set it as a pattern in Photoshop or set your CSS to repeat. Black with grey stitching and to be perfectly honest - it's the nicest criss cross seamless pattern anywhere on the web... and you can quote us on that. Use the button below to download the criss cross seamless pattern now and use the share buttons to spread the word.
Download Your Criss Cross Seamless Pattern
Download
---
Video
Written By:
Natalie Berkman - Natalie Berkman is a branding consultant and commercial photographer enthusiast based in Wilmington, North Carolina. When away from the desk, Natalie enjoys spending time at the beach, paddle-boarding the sound, and exploring downtown or far-flung islands with her Collie Edgar. She joined Haeck Design as a partner in 2017.
(About Natalie Berkman)
Related Posts