Now I'm not saying that the panda will come to life and shoot you if you don't get busy creating… but I'm also NOT not saying that will happen either.
Create or Die Wallpaper | Panda Graffiti | Mockup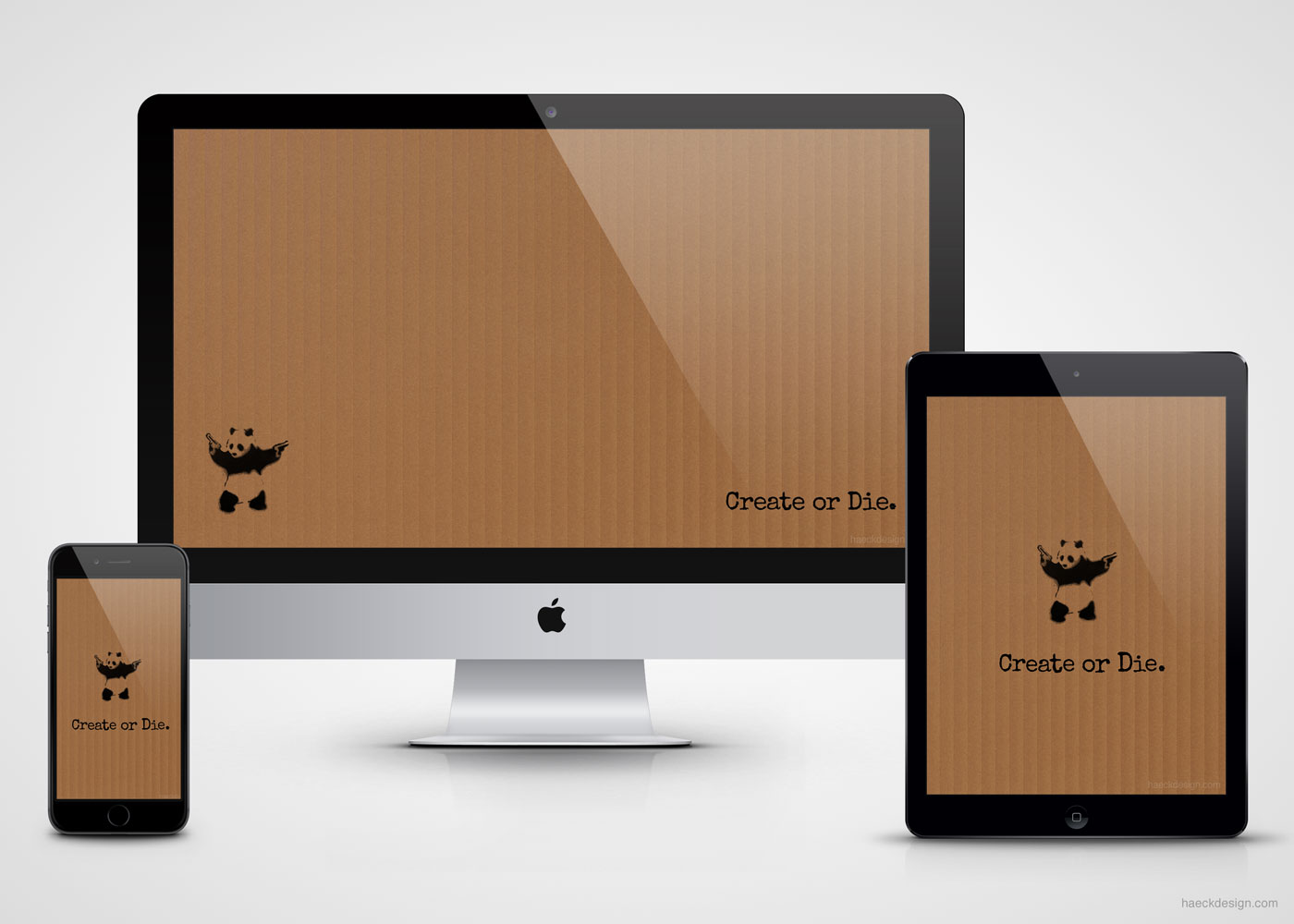 This Create or Die Wallpaper is available (like all of them) free of charge and with a little love out to Banksy for the accompanying graffiti. Feel free to download this months Wallpaper (or just select the sizes that suit you best) and keep your laptop, iPad, iPhone etc. all pimped in synchronized awesomeness… Under the threat of Panda violence. Which is certainly the most adorable of all violence types.
"Few Things are as Trill as Panda Graffiti" - Confucius
Use the buttons below to download the "Create or Die Wallpaper", which includes all major monitor sizes including retina versions for both iPhone and iPad. If you like it, please share and tell your friends!
Download the Create or Die Wallpaper
Available Sizes
5120 x 2880 5K
1920 x 1080 FHD
1600 x 900
1440 x 900 WXGA+
1366 x 768 WXGA
2048 x 2732 iPad Pro
1536 x 2048 iPad Retina
1080 x 1920 iPhone 6+
750 x 1334 iPhone 6
640 x 1136 iPhone 5
Download Create or Die Wallpaper
Download your individual size or just grab a zip of all of them. If you have a spare second, be sure to "Like Us" on your favorite social website to see our latest tutorials & freebies.