This Le Petit Prince Wallpaper (The Little Prince Wallpaper) & some solid little prince quotes, remind us to dream.
With all the rising worldwide conflict, we've chosen to reflect our focus to all the incredible contributions France has spearheaded in our world. While no one can deny its immeasurable impact across politics, gastronomy, and the arts, this week a small, initially unassuming book named "Le Petit Prince" has felt more symbolic then any political speech ever could. We've included this tribute wallpaper (free to download), a few of our favorite Little Prince quotes, and a couple great links that will surely broaden your perspective on the topic.
Le Petit Prince Wallpaper (The Little Prince Wallpaper) | Mockup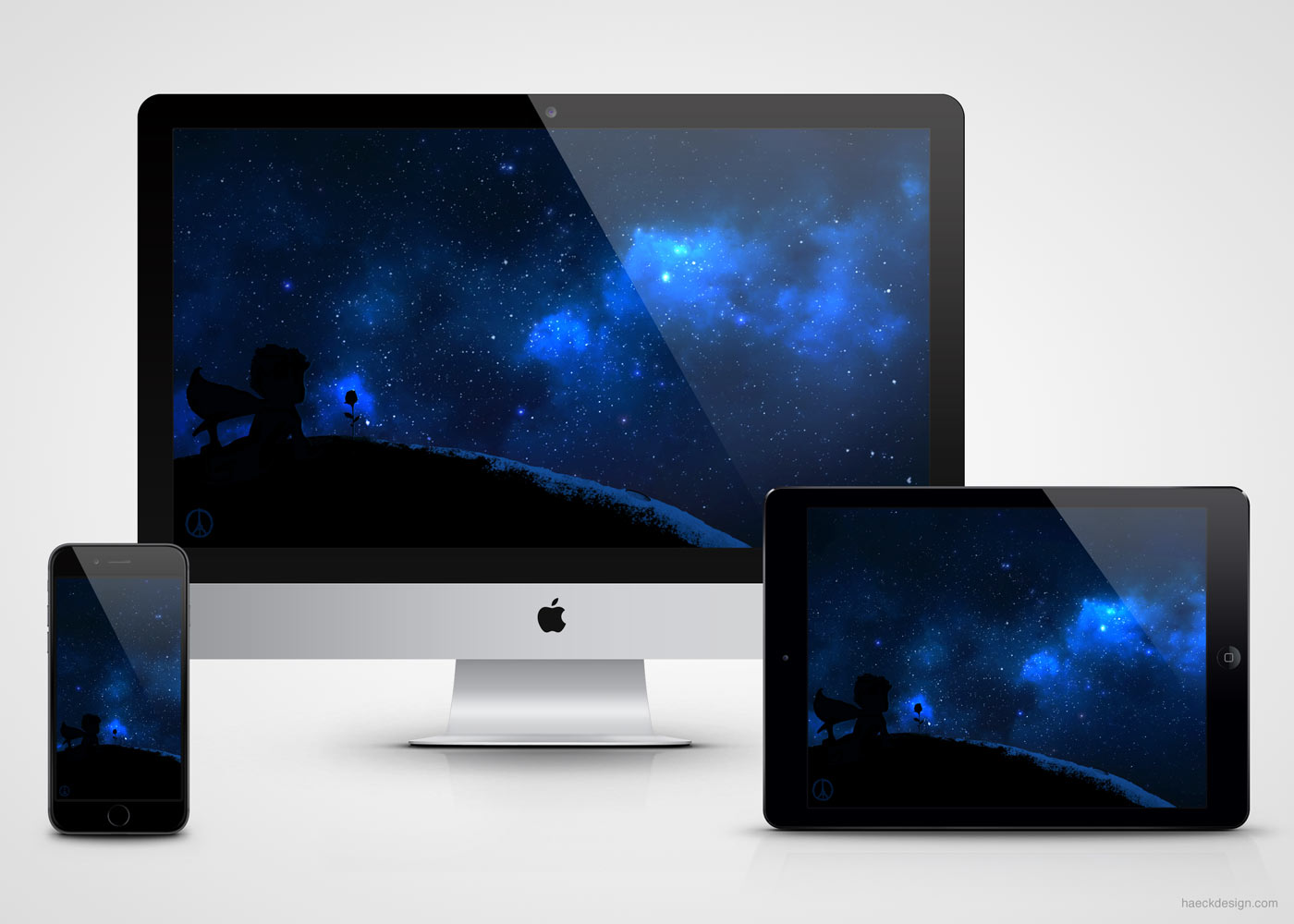 In the early 1940s a retired French fighter pilot named Antoine de Saint-Exupéry sat in a hospital bed unsure of how to effectively spend his recovery time. A fortuitous retelling of Hans Christian Andersen's "The Little Mermaid" and a thoughtful gift of watercolor paints gave him all the inspiration he needed to ink a symbolic retelling of his life in epic form. This story would be published just a couple years later and leave an indelible impact on many reader's lives. The Little Prince is an unexpected epic centered around a young alien prince whose journeys and challenges reinforce everything that Saint-Exupéry believed France stood for. All things that could be in real jeopardy due to the oncoming world war. The simplicity of the narrative, combined with the depths of the subtext have made this read both timeless and a favorite among many avid bibliophiles. After you've given the Le Petit Prince Wallpaper a download, we'd encourage you to go pick up a copy. If you've never read it, I promise you'll love the story. If you read it some time in your "angsty" teenage years, I think you'll be amazed at how well it's aged.
A Few Incredible Little Prince Quotes.
"And now here is my secret, a very simple secret. It is only with the heart that one can see rightly. What is essential is invisible to the eye."
"It's a question of discipline, when you've finished washing and dressing each morning, you must tend your planet."
"People have forgotten this truth," the fox said. "But you mustn't forget it. You become responsible forever for what you've tamed. You're responsible for your rose."
"For the travelers the stars are guides. For others they are nothing but tiny lights. "
Background Notes on The Little Prince.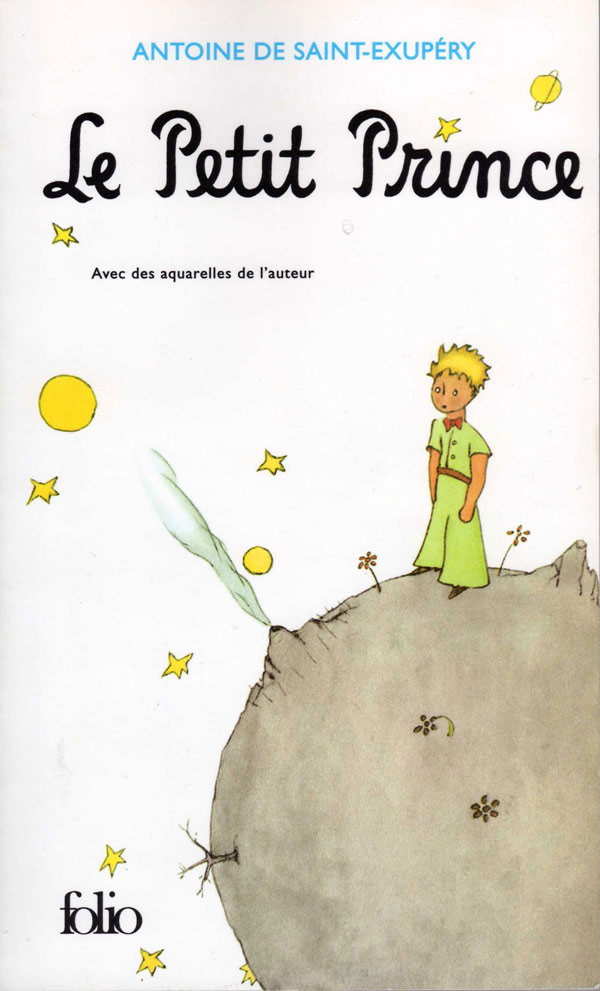 Any additional research about the Little Prince should start with the Official Little Prince Website. This is a great place to recommend where you should pick up a copy (good stories make great gifts;) and also houses an impressive amount of fan art you might like. You may also be interested in checking out the trailer for a Pixar movie version of the book which is set for release in 2016 and looks pretty awesome in it's own right. If you want a more complete view of the subtext of the story, we've included links below to notable NewYorker and NYTimes posts on the subject. They're all pretty interesting and do a great job of pointing out how impressive it is that such a simple story has made such a large impact in people's lives.
We hope our Le Petit Prince Wallpaper mimics the story by being a subtle reminder of the important parts of life, while still remaining visually stunning on closer inspection. We've included packaged or individual downloads of this Little Prince Wallpaper in all major desktop screen sizes, iPad & iPhone variations (including Retina), as well as muted version for homepage background screens on iOS. If you like it, please feel free to share online and as always - Thanks for stopping by.
Download the Le Petit Prince Wallpaper
Available Sizes
5120 x 2880 5K
1920 x 1080 FHD
1600 x 900
1440 x 900 WXGA+
1366 x 768 WXGA
2048 x 2732 iPad Pro
1536 x 2048 iPad Retina
1080 x 1920 iPhone 6+
750 x 1334 iPhone 6
640 x 1136 iPhone 5
Download the Le Petit Prince Wallpaper
Download your individual size or just grab a zip of all of them. If you have a spare second, be sure to "Like Us" on your favorite social website to see our latest tutorials & freebies.