Our minimalist Olympic Wallpaper is the best way to celebrate minimalism & rock a sweet Olympics Wallpaper. Gold Medals for Everyone!!!
No matter what your ancestral background, supporting the Olympics is ALWAYS cool. There are sometimes dark clouds surrounding the politics, but the history behind bringing the worlds greatest athletes together to test their limits is just downright inspirational. In that spirit, we've tossed together a sexy little Olympic Wallpaper for our readers. It's basically just a light bezel version of the classic rings, but this Olympic wallpaper is also a great way to show everyone in the office your Olympic spirit.
Minimalist Olympic Wallpaper | Mockup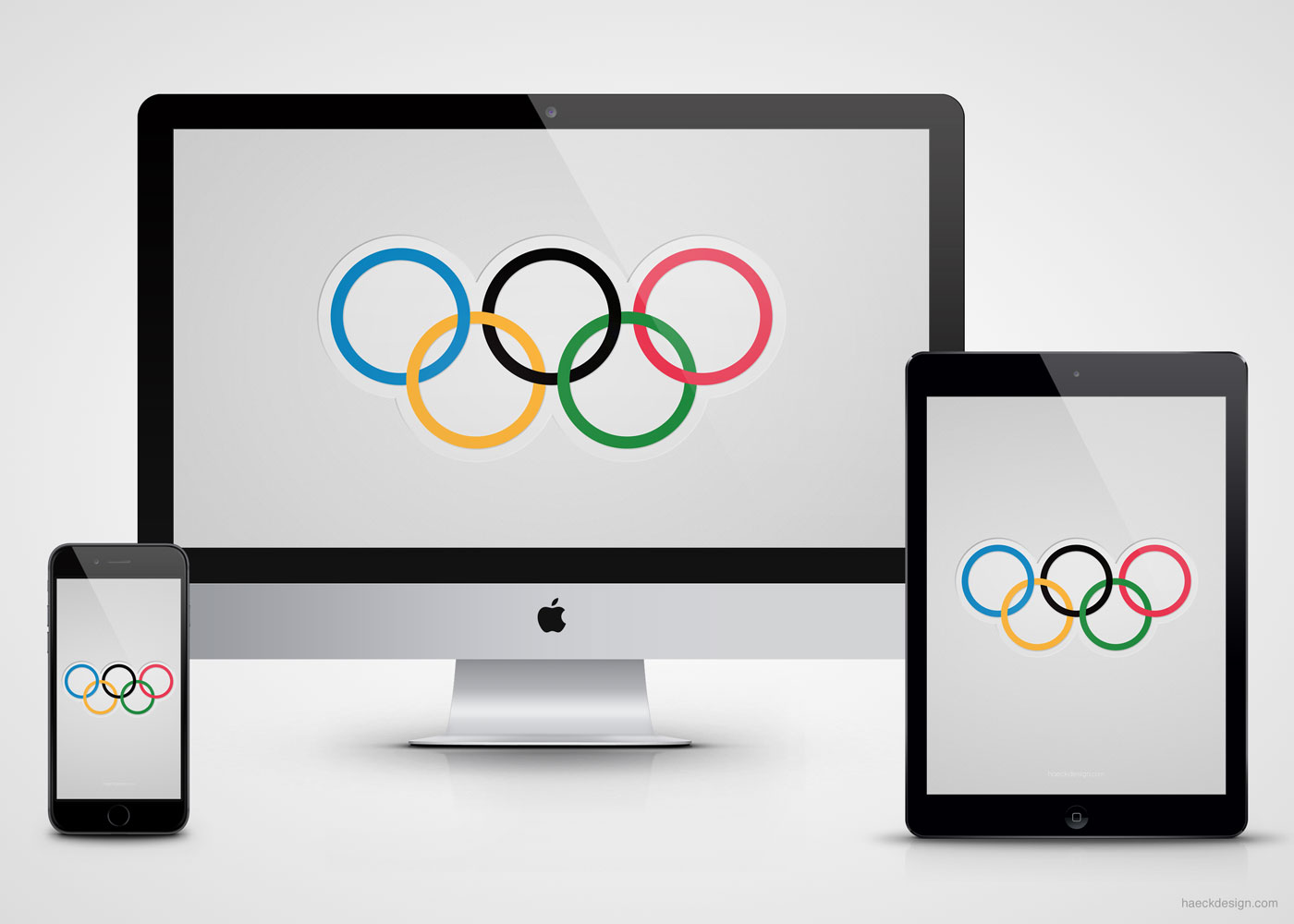 Show Your Love With This USA Olympics Wallpaper Today...
While rocking the sweet Olympics Wallpaper is a good start, you should also keep up to date on the news front - NBC is streaming events and results for the Olympics. You can also keep up with the latest Olympic news by following their official accounts on Twitter and YouTube. If you know anyone on their media team, maybe you could suggest live streaming events to YouTube ;) As for our minimalist Olympic wallpaper, we've included packaged and individual Dropbox downloads for all major desktop screen sizes. If you like it, please feel free to like, share online, and as always - Thanks for stopping by!
Download the Minimalist Olympic Wallpaper
Available Sizes
5120 x 2880 5K
1920 x 1080 FHD
1600 x 900
1440 x 900 WXGA+
1366 x 768 WXGA
2048 x 2732 iPad Pro
1536 x 2048 iPad Retina
1080 x 1920 iPhone 6+
750 x 1334 iPhone 6
640 x 1136 iPhone 5
Download The Minimalist Olympic Wallpaper
Download your individual size or just grab a zip of all of them. If you have a spare second, be sure to Like Us on your favorite social website to see our latest tutorials & freebies.