The Shark Week wallpaper is a newly spun Jaws Wallpaper. A perfect fit for those hunting classic shark wallpapers.
This months submission is in homage to everyone's favorite week of the summer - Shark Week. Our Shark Week Wallpaper is a simple reinterpretation of the timeless Jaws movie poster. If you aren't rocking these wallpapers all summer long, you really need to step your game up.
Shark Week Wallpaper - Classic Jaws Wallpaper | Mockup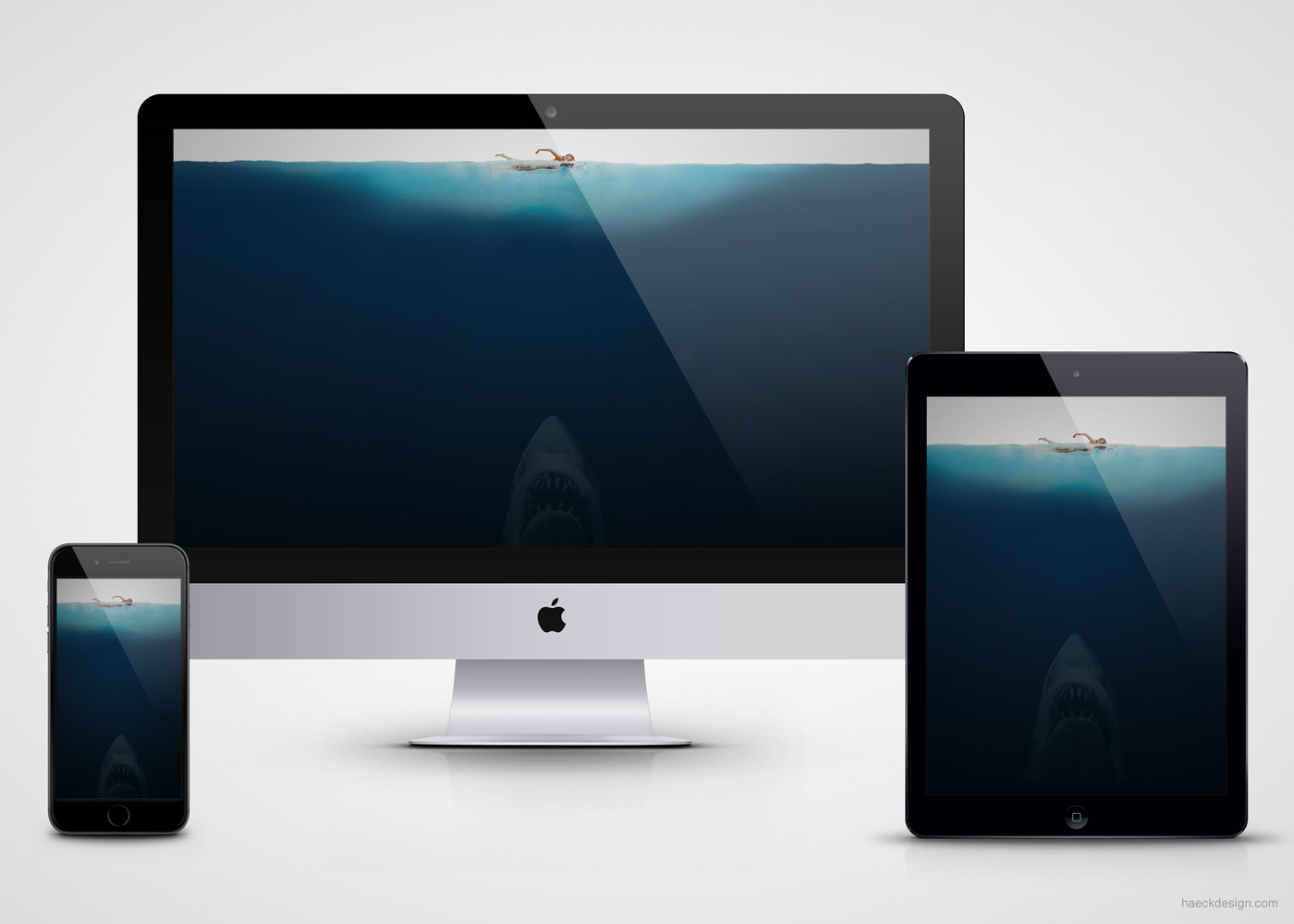 Well... sorry about all that "horrible human being" stuff from earlier, but this is the perfect wallpaper for this month. I've included standard, Retina, and Parallax versions so you can sync all your iOS devices. Their available from my Dropbox, so feel free to simply pick whichever sizes works best for you. Give the Shark Week - Classic Shark Wallpapers a try and let me know what you think. If you like them, share with the buttons below or above!!
"Live Every Week Like it's Shark Week"
Rock This Classic Jaws Wallpaper Today
If you have any ideas for next months wallpaper, please feel free to drop a recommendation on your favorite social media. If you like it - Please share it around your circle and give Haeck Design a little social love!
Download the Shark Week Wallpaper
Available Sizes
5120 x 2880 5K
1920 x 1080 FHD
1600 x 900
1440 x 900 WXGA+
1366 x 768 WXGA
2048 x 2732 iPad Pro
1536 x 2048 iPad Retina
1080 x 1920 iPhone 6+
750 x 1334 iPhone 6
640 x 1136 iPhone 5
Download the Shark Week Wallpaper
Download your individual size or just grab a zip of all of them. If you have a spare second, be sure to Like Us on your favorite social website to see our latest tutorials & freebies.