The Spring Squirrels Wallpaper is a patterned squirrel wallpaper, includes 3 varieties & a vector squirrel pattern.
After a long winter nothing is more welcomed then the signs of a spring coming around the corner. Color spreading through the trees, birds filling the air with chirping, and a few of these guys scuttling around stashing their loot. We've included a few color variations on the Spring Squirrels Wallpaper and also tossed in the vector shape for any designers who would like to make their own.
Spring Squirrels Wallpaper - Squirrel Pattern Wallpaper | Mockup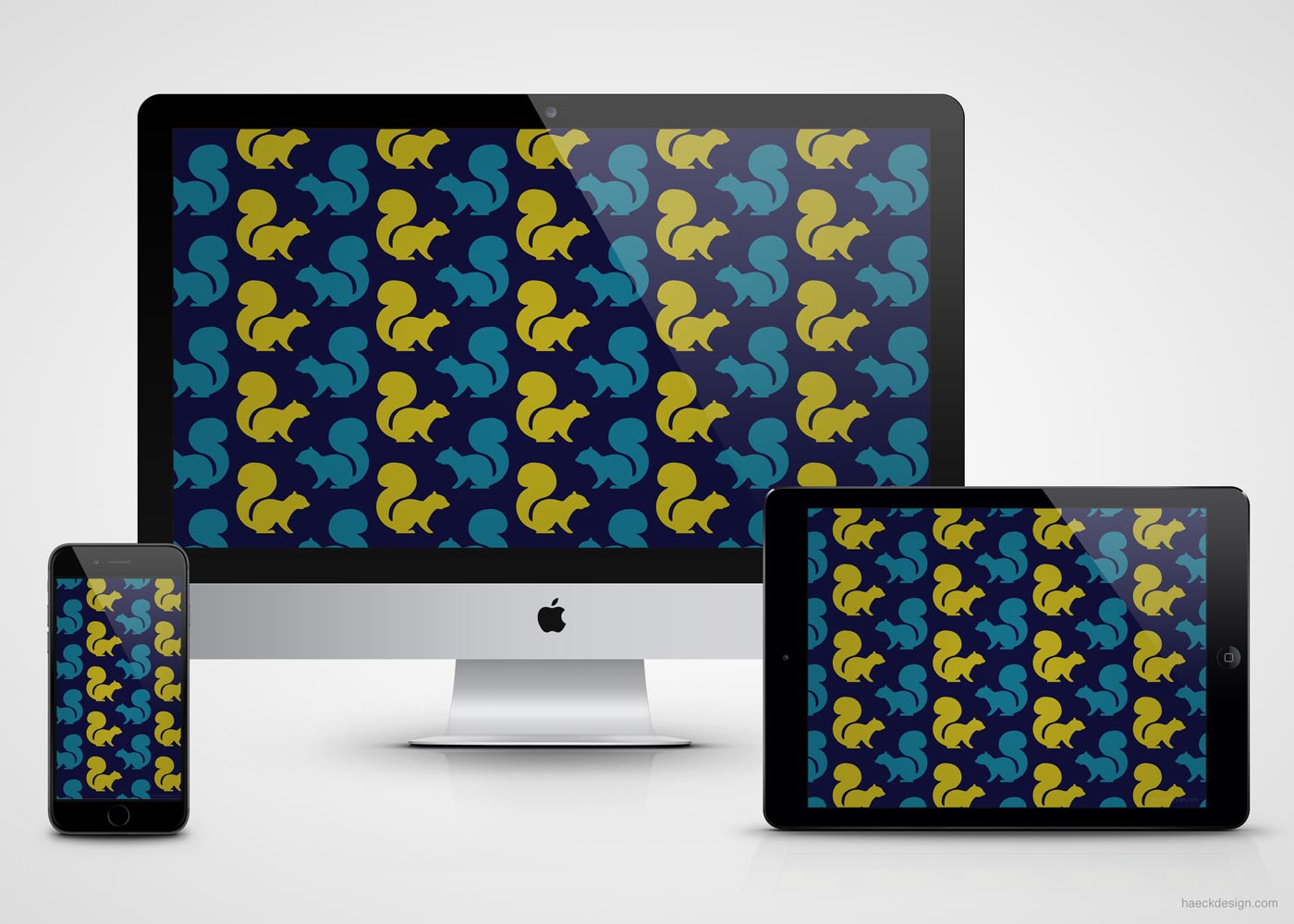 Three Flavors of Squirrel Wallpaper
While we certainly favor neon colors around the office, we've included a few variations to suit your taste. The first features bold yellow and sea-foam green squirrels on a dark blue background - We'll call that one the "Neon Squirrel Party". The second version of our squirrel wallpaper features wood grained squirrels made to look like birch and mahogany, inlaid into a dark brown wooden background - We'll give that one an obvious title like "Woodgrain Squirrel Party". Then we wrapped up this months themed wallpaper with a textured faux-velvet version with a distinctly 70's feel - Which certainly earns a funky name like "Velvet Squirrel Party". Here's a quick mock-up of what each look like.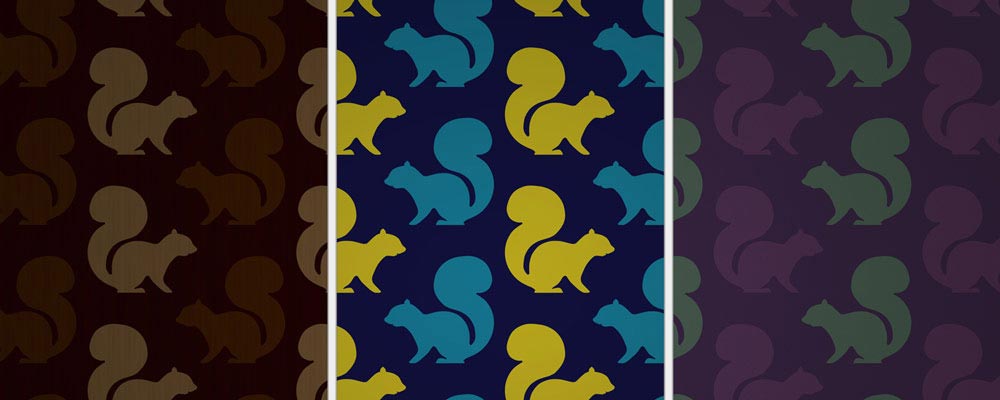 All three Squirrel Wallpapers are available with the download link button below. You can download the Zip of all sizes or select the exact squirrel wallpaper that fits your screen. If you want to get really fancy or have a project that calls for a sweet squirrel silhouette, we've also included the raw squirrel pattern and vector so you get get fancy with it.
Grab a Squirrel Pattern & Make Your Own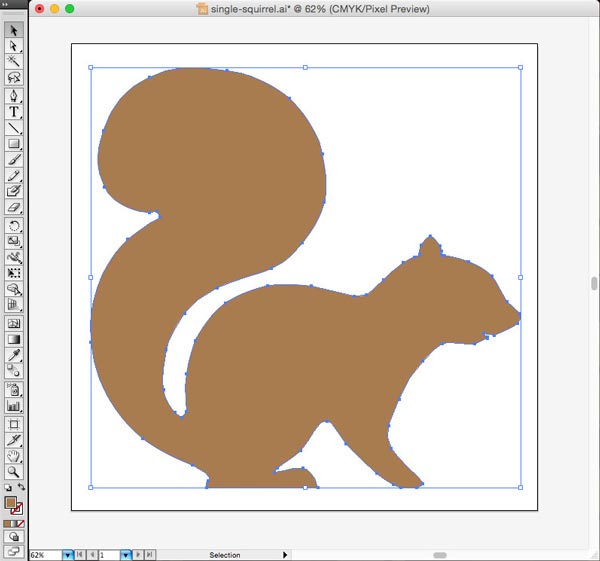 If you have you own image editor, we've included two files that should be handy. The first is a raw version of the squirrel pattern. Just drop it into Photoshop, select your size & colors, and save the file for whatever you'd like. If you come up with another awesome Squirrel Pattern Wallpaper, please let us know so we can give it some love. If you'd like to drop that squirrel vector into a project your working on, just snag the vector with the link below. Since it's a pretty simple pattern no attribution is necessary, but a link or share is always welcome.
We've included packaged or individual downloads of this Spring Squirrels Wallpaper in all major desktop screen sizes, iPad & iPhone variations (including Retina), as well as muted version for homepage background screens on iOS. If you like it, feel free to share online & Thanks for dropping by.
Download the Spring Squirrels Wallpaper
Available Sizes
5120 x 2880 5K
1920 x 1080 FHD
1600 x 900
1440 x 900 WXGA+
1366 x 768 WXGA
2048 x 2732 iPad Pro
1536 x 2048 iPad Retina
1080 x 1920 iPhone 6+
750 x 1334 iPhone 6
640 x 1136 iPhone 5
Download Heliodon Circle Desktop Wallpaper
Download your individual size or just grab a zip of all of them. If you have a spare second, be sure to "Like Us" on your favorite social website to see our latest tutorials & freebies.