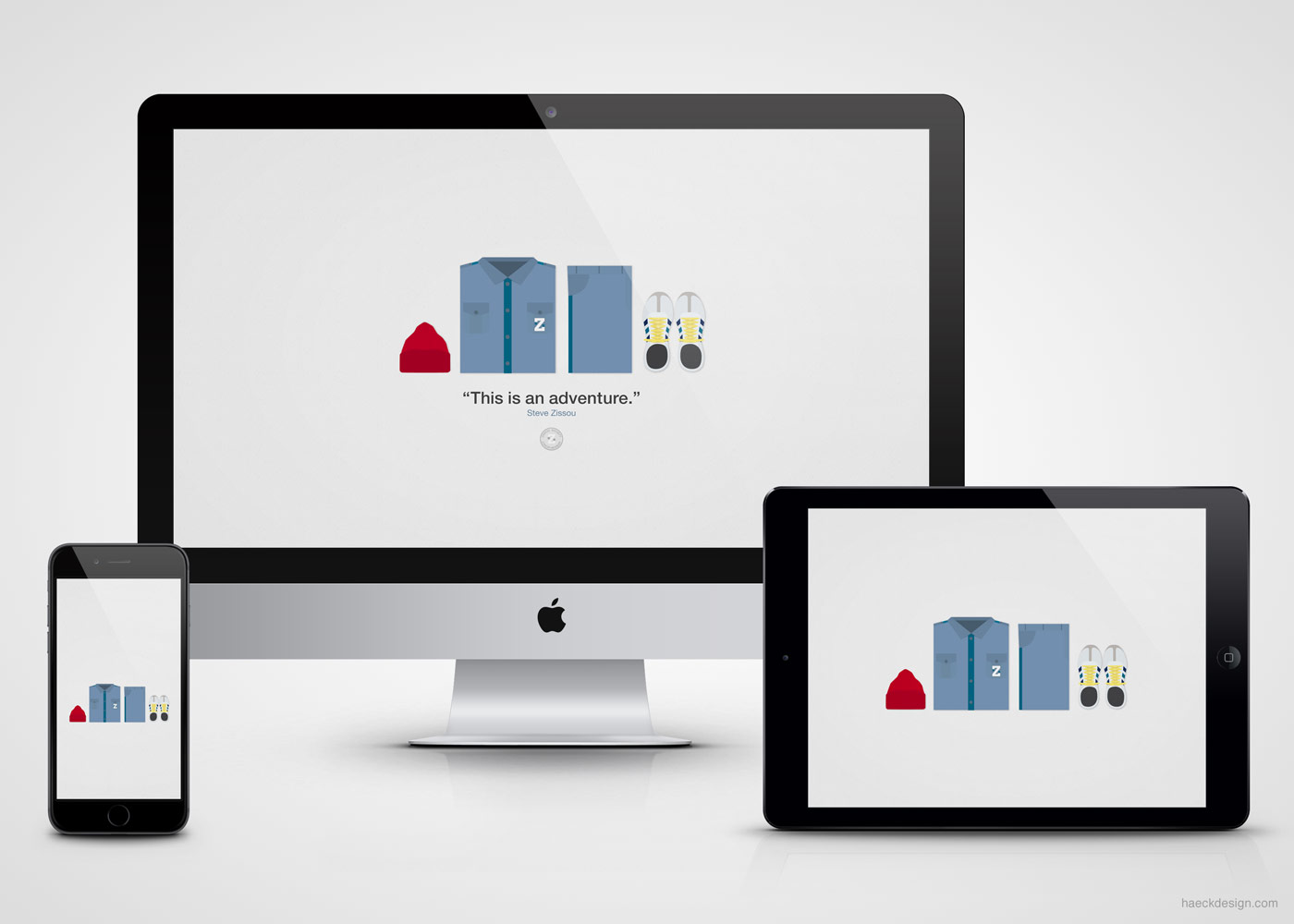 Steve Zissou - Wes Anderson Wallpaper
This Wes Anderson Wallpaper Tribute is a Steve Zissou tribute. A minimalist Life Aquatic wallpaper for Wes lovers.
I love Wes Anderson, but this Steve Zissou Wallpaper is dedicated to the man himself. Generally Bill Murray is amazing in any movie, but this one in particular makes me love him so much more. He consistently fights an unending uphill battle, w/o so much as noticing. I constructed the teams outfit in Illustrator, then tossed in an inspirational quote from the man himself.
Steve Zissou - Life Aquatic / Wes Anderson Wallpaper | Mockup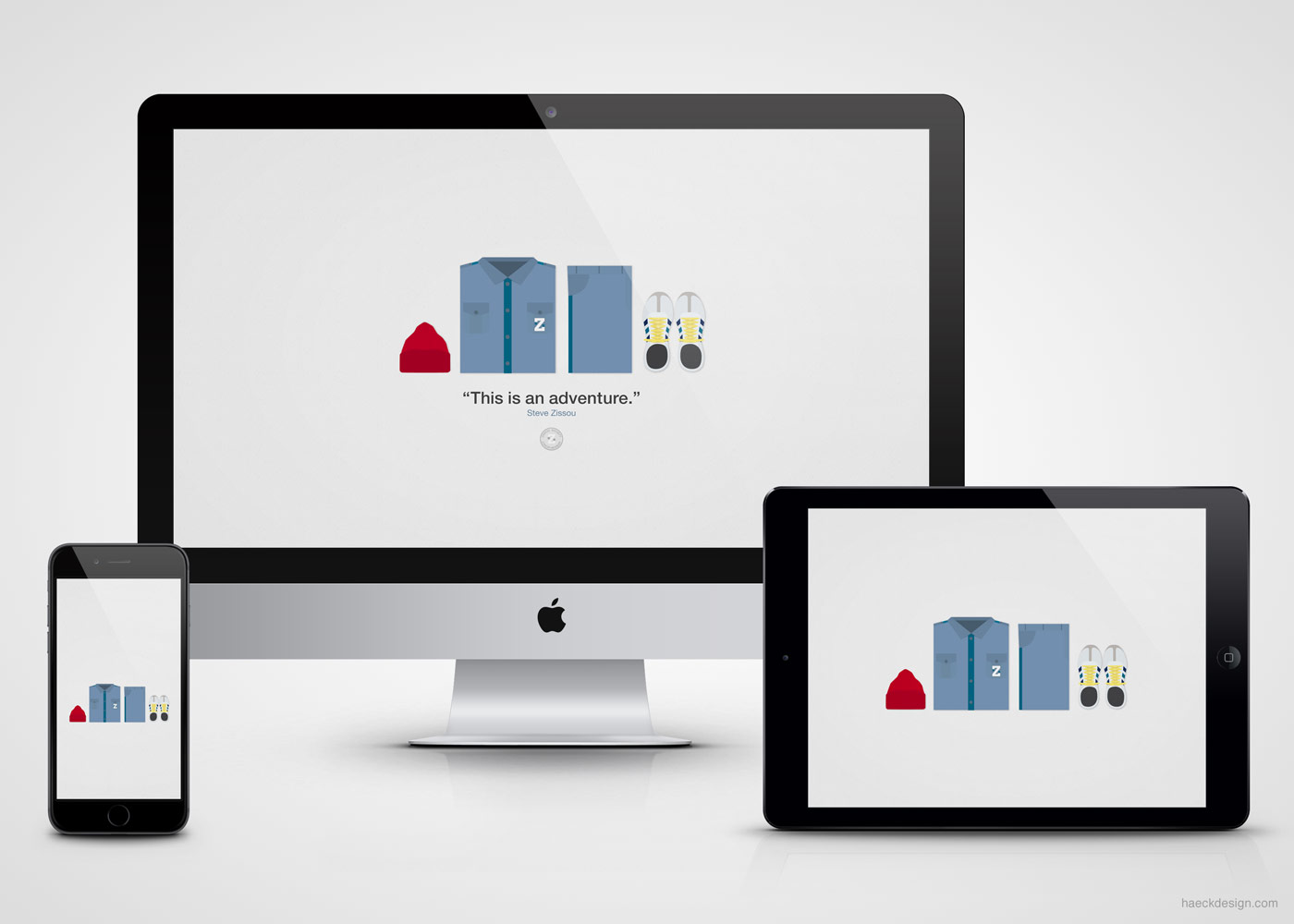 It may not be remarkably deep quote, but it's something you should be looking at every day... because that's what each day is. Both a gift and an adventure! I've included all major large screen sizes, iPads, iPhone, Retina Versions, as well as muted version for iPad and iPhone (so you can use them in the background w/o distracting from your icons too much). Use the download button below and deck out all your devices with the classy, inspirational, and timeless awesomeness that a Wes Anderson Wallpaper provides. If you like it - share it and if you don't, just don't tell Kingsley.... I'm not quite sure how he'd handle it.
Get Your Own Life Aquatic Wallpaper Now
If you have any ideas for next months wallpaper, feel free to leave that below. If you like - Share it with your people and give Haeck Design a little social love!
Download the Steve Zissou - Wes Anderson Wallpaper
Available Sizes
5120 x 2880 5K
1920 x 1080 FHD
1600 x 900
1440 x 900 WXGA+
1366 x 768 WXGA
2048 x 2732 iPad Pro
1536 x 2048 iPad Retina
1080 x 1920 iPhone 6+
750 x 1334 iPhone 6
640 x 1136 iPhone 5
Download Steve Zissou - Wes Anderson Wallpaper
Download your individual size or just grab a zip of all of them. If you have a spare second, be sure to Like Us on your favorite social website to see our latest tutorials & freebies.
---
Video
Written By:
Matthew Haeck - Lead designer and resident full stack web developer at Haeck Design, Matthew spends a majority of his time creating beautiful logos, websites, print design, & staying up to date on all the tricks of the web development trade.
(About Matthew Haeck)
Related Posts