Build Internet - Design Inspiration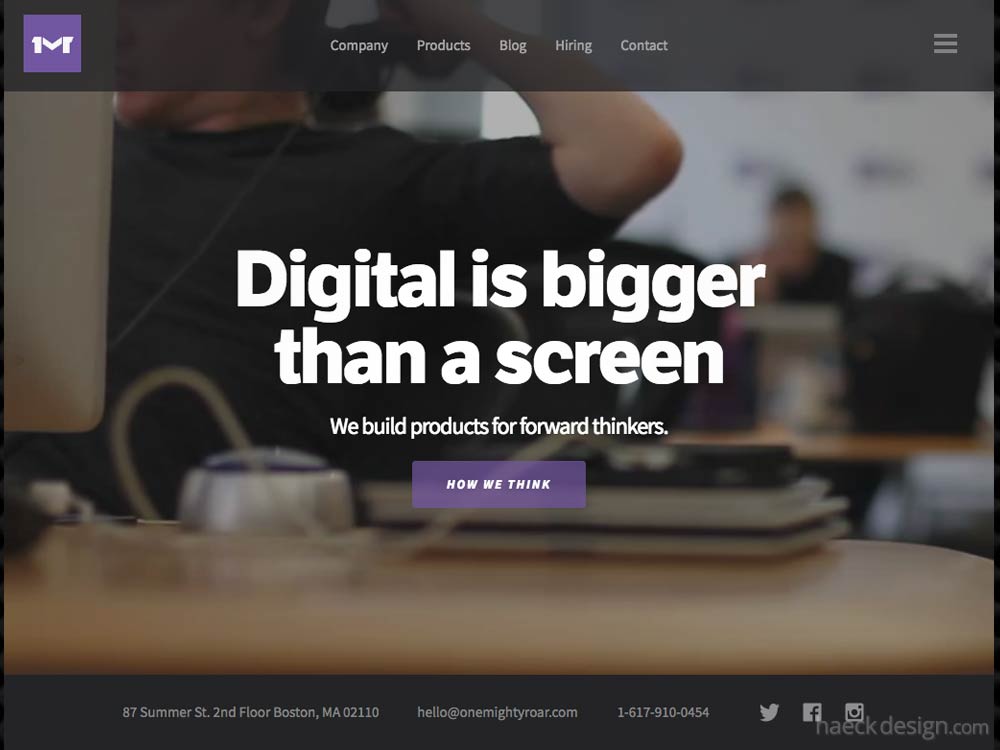 Build Internet - Design Inspiration
Build Internet is a cutting edge blog centered around web design, development, and business.
Part of web design is staying on top of an immeasurable amount of trends and technological advances. One way to avoid the overwhelming sea of information is to find a few trusted sources. The reverse side of that coin is - you are only as valuable as the information you have... so there is an inherent desire to keep those sources to yourself. This is one thing we are trying to prevent at Haeck Design... so in that spirit - Check these guys out - They're friggen brilliant!
In Their Own Words
Since then we've become a member of the Smashing Network and (almost) written a couple hundred posts. We'd like to say that we have a long, rich, and noble history — but that's the best we've come up with so far.
Their Goal
The internet is a surprisingly big place. It's easy to get overwhelmed — especially when you're responsible for building its content. Our goal is a simple one. We want to help you build internet, and make sure that it's phenomenal.
You may just be starting and want to expose yourself to the web design-o-sphere. Go for it! There will be just as much opportunity for a beginner as for the seasoned internet veterans. Even for the advanced, but not quite expert yet. This is your middle ground. It doesn't matter what your background is; the goal is still the same.
Many of the posts are the result of us trying to learn the same material. We publish the finished product, the methods, and even the lingering questions for readers wherever we can. That's the nice thing about the web niche, most members of the community are astonishingly helpful.
Who's Behind Build Internet?
Build Internet was created and is maintained by a talented set of brothers, Sam and Zach Dunn.
---
Video
Written By:
Haeck Design - Haeck Design was founded in 1999 in Raleigh, NC. They're a small, responsive design firm dedicated to creating high quality websites, logos, graphics, branding, print, and marketing materials all with a unique/minimal approach.
(About Haeck Design)
Related Posts