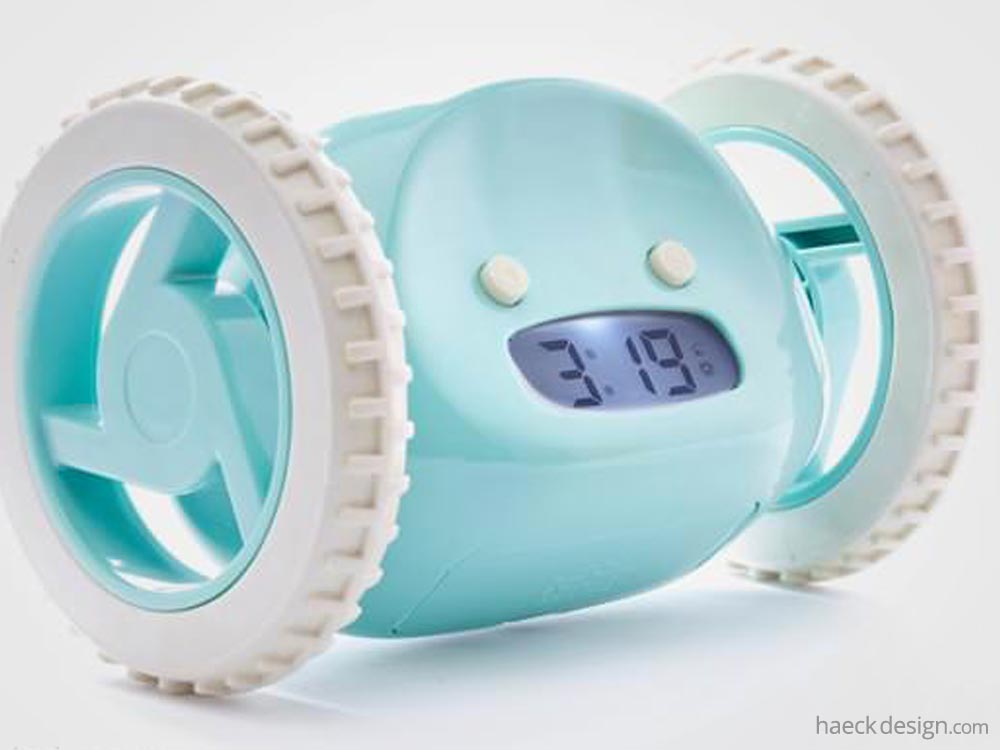 The Clocky - Worlds Best Morning Alarm
Waking up can be hard. If you're a heavy sleeper looking for the best morning alarm on the market, The Clocky is the answer to your prayers.
Can't wake up? You're not alone. Stats show that 40% of people 'abuse' the snooze. Typical alarm clocks just don't work well... but that's where the Clocky alarm clock comes in. Because if you really think about it - what could possibly be more annoying then an alarm clock that runs away from you in the morning?
Worlds Best Morning Alarm
The Clocky Alarm Clock runs away and hides if you don't get right out of bed. When the alarm sounds, Clocky will wait for you to get up. But if you snooze, Clocky will jump off of your nightstand (from 4 feet), and run around your room, determined to get you up on time. Clocky's a little innovative and a lot of charming. Available in Aqua, Almond, Raspberry, Coco, and even a special Chrome edition. Isn't that what everyone should be waking up next to?
Buy Your Clocky Alarm Today
Clocky Alarm Clock $39
Clocky Alarm Clock - Chrome $45
---
Video
Written By:
Haeck Design - Haeck Design was founded in 1999 in Raleigh, NC. They're a small, responsive design firm dedicated to creating high quality websites, logos, graphics, branding, print, and marketing materials all with a unique/minimal approach.
(About Haeck Design)
Related Posts