Mint offers economic novices everything you need for your financial life, all in one place.
We've been loyal Mint customers for over five years and to put it simply, The Mint.com app offers everything you could possibly need for your financial life including personal finance software that assists you in managing money, financial planning, and budget planning.
Tips From The Team at Mint
At Mint, we believe money is for living. So we make everything simple and streamlined. Sign up takes less than five minutes. Then Mint automatically pulls all your financial information into one place, so you can finally get the entire picture. The Mint.com app aggregates all your accounts Stay on top of your finances Gives you total visibility.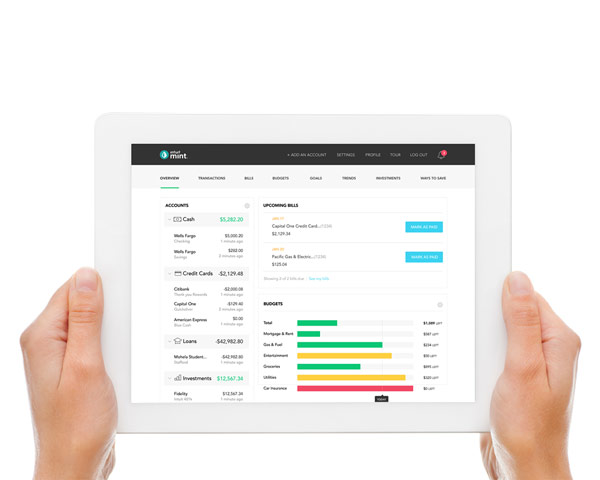 Stay on top of your finances. See what's happening with all your accounts–checking, savings, investments, retirement–at any moment of the day. And our free mobile apps mean you can track your money on-the-go. The Mint.com app helps you set budgets and goals Helps you reach your goals
Set a budget and create a plan to reach your personal financial goals. You can track your progress online or stay up-to-date with monthly emails. And we'll help you achieve your goals faster with helpful free advice and next steps. Mint is always safe and secure Trusted, safe and secure.
This is Where Security Really Matters
Mint has more than 4 million users who know their information is always secure. That's because we use 128-bit SSL encryption–the same security that banks use–and all data is protected and validated by VeriSign and TRUSTe. Plus, since the Mint.com app is read-only, no money can be moved in or out of any account. Learn more Mint is highly acclaimed Over 4 million users agree.
Want to Try Budgeting with Mint App?
They've been a Money "Top Pick", a PC Magazine "Editor's Choice", and won several Kiplinger's awards from Kiplinger's, but that's just the start. If you'd like to give Mint a try, stop by their website (Mint.com) and have a look around before uploading any personal details. Like anything else you should be very selective in which companies you allow personal financial access. If you do find that the benefits outweigh the drawbacks, you may see that budgeting with Mint App provides plenty of spending guidance for those who could use it.