This beautiful set of letterpressed icons will add both flare and functionality to any design project.
Everyone enjoys the look of a embossed icons. They add functionality and some subtle class to any design project. This collection of over a 100 sexy letterpressed icons is available as a free PSD download and we've compiled them just for you.
Bring on the Letterpressed Icons
This beautiful set comes in 3 basic variations which are all included in the download. It includes tons of icons that can be used for UX navigation, social bookmarking, & other various functions. Take a quick look at the letterpressed icons below and if you like what you see, the download button is right below.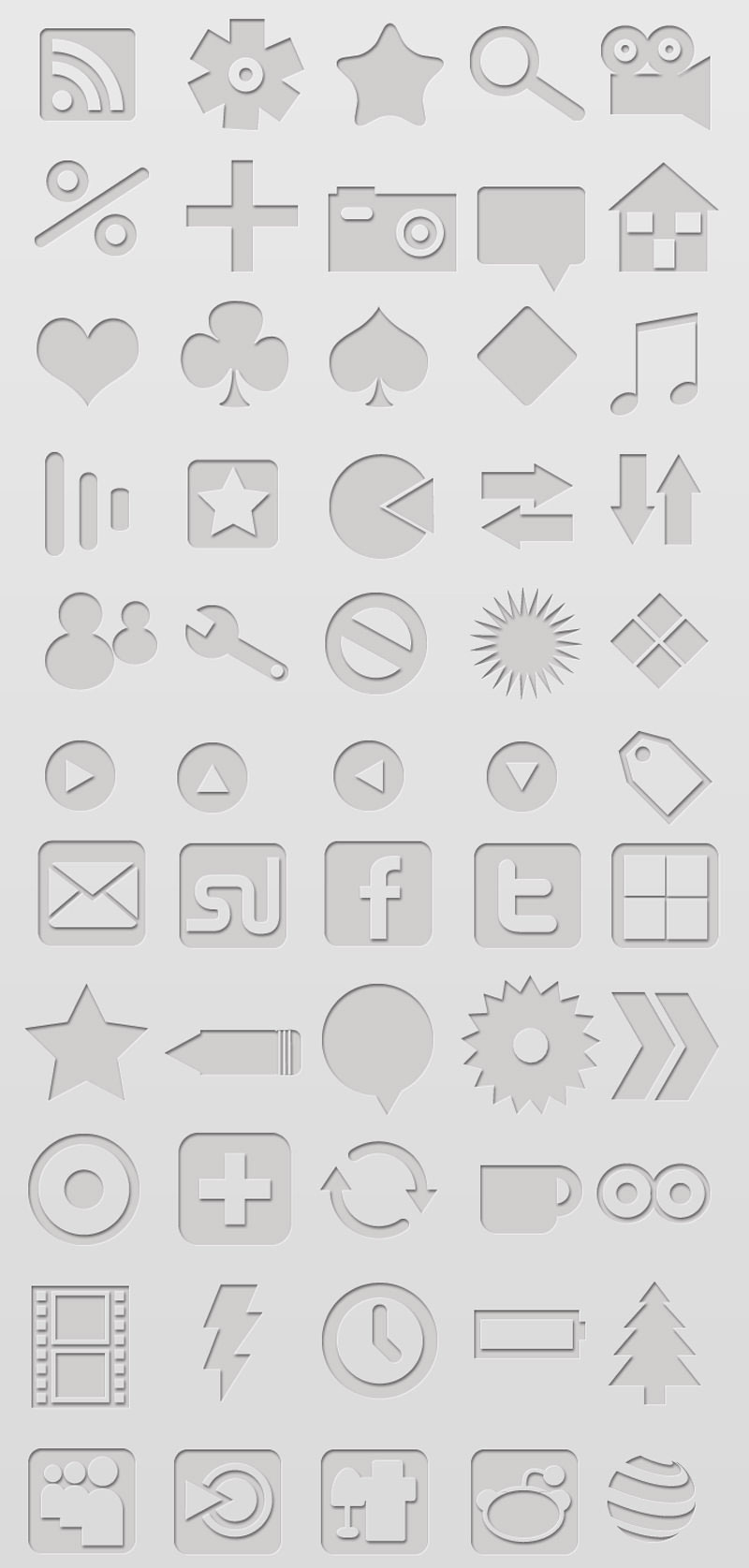 Those are Some Sexy Embossed Icons
Hopefully these letterpressed icons add a little subtle functionality to your next project. If you have any general questions or guidance, please feel free to message us on your favorite social media network. As always thanks for dropping by and if you've found this post useful be sure to share it with the social buttons below.
Download the Letterpressed Icons...