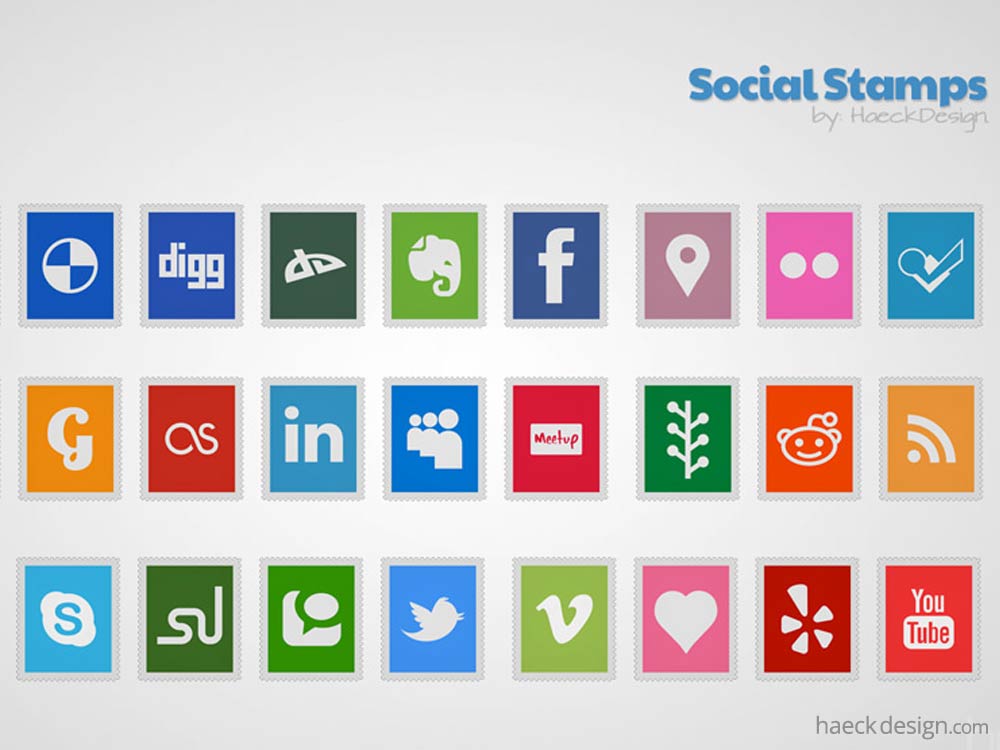 Social Stamps Icon Set & Stamp Template
We've created a brilliant set of postal styled social stamps. Both the social media icon set and stamp template are available for free download and a great way to send visitors in the right direction.
High quality social icons are a necessity for any website. That's why we created these ultra clean "social stamps" that span all the major social media websites. After producing these social stamps on a recent project, I decided to release them as a freebie for all our loyal visitors. These social networking icons are guaranteed to send your visitors in the right direction (get it?... it's a mail pun).
Meet Our Social Stamps Icon Set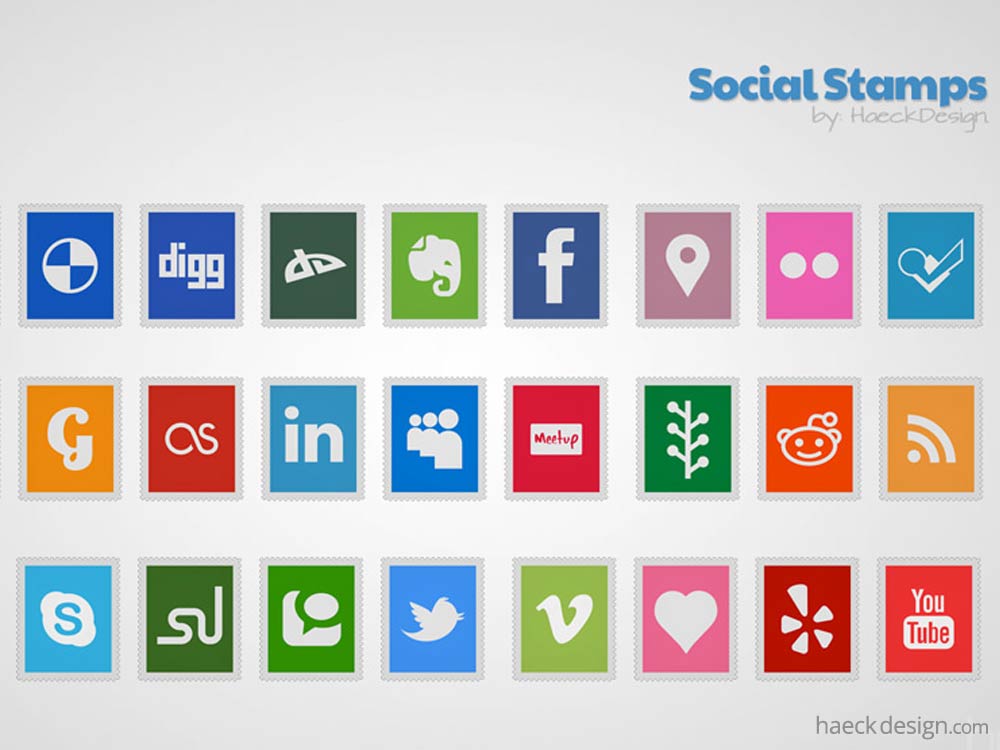 Social Media Icons meet Postage Stamps
This icon set uses the exact corresponding brand color and comes with a subtle rollover version. They are available for download in a packaged .png format or as an editable PSD. Each icon of the Social Stamps Set comes in the sizes 128px, 64px, 32px & 16px and comes with the most recent logo version currently available. What can we say, we look out for our people.
Social Stamps Icon Set Includes Icons For...
Apple, Delicious, Deviantart, Digg, Evernote, Facebook, Facebook Places, Flickr, Foursquare, Google, Gowalla, Last.fm, Linkedin, Meetup, Myspace, Newsvine, Reedit, RSS, Sharethis, Skype, StumbleUpon, Technorati, Twitter, WeHeartIt, Yelp, and Youtube.
---
The icons are free for both commercial and personal use, but please be sure to include a link back to this page if you use them in a project. Thanks for stopping by and if you like the free Social Stamps Icon Set, please spread a little social media love.
View Detail or Download the Social Stamps Icon Set Now
---
Video
Written By:
Matthew Haeck - Lead designer and resident full stack web developer at Haeck Design, Matthew spends a majority of his time creating beautiful logos, websites, print design, & staying up to date on all the tricks of the web development trade.
(About Matthew Haeck)
Related Posts