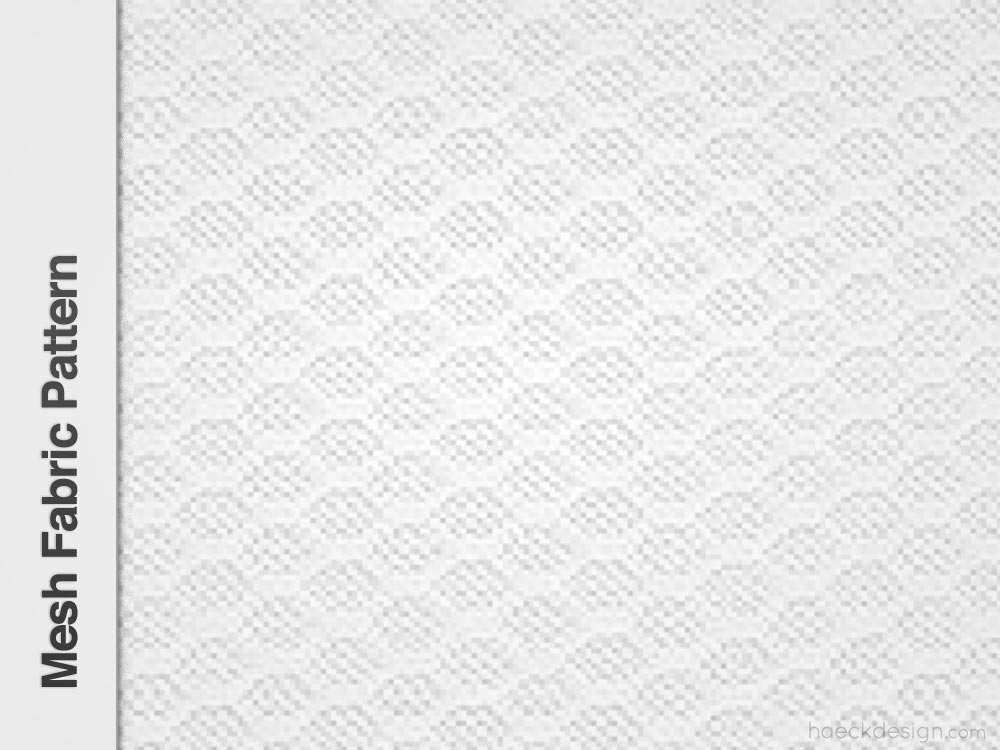 Mesh Fabric PNG Repeatable Pattern
Fabric textures often supply the most interesting shape and feel, one such texture is this awesome mesh fabric png pattern.
This mesh pattern is both subtle and infinitely usable. A seamless repeatable cloth pattern with a little ventilation - there's really nothing better. We've included both white and black versions, which are repeatable for any use including Photoshop patterns or repeating background web projects using CSS.
A Tightly Woven White Mesh Texture
Below you can download a free high quality mesh pattern PNG, so simply download the file and set it as a pattern in Photoshop or set your CSS to repeat. Both black mesh and white mesh png patterns are the best you'll find online... and you can quote us on that. Use the button below to download the mesh fabric repeatable pattern now and use the share buttons to spread the word. Comments, recommendations, and shares are always appreciated. Follow us on the social networks to keep a steady flow of freebies.
Download Your Mesh Fabric PNG Repeatable Pattern
---
Video
Written By:
Jenn Curtis - Jenn Curtis is an Atlanta based design specialist with an amazing talent for managing clients and design teams alike. Her detail-oriented nature compliments her SCAD schooling, to create a powerhouse of project management. Off the clock Jenn enjoys camping, endless hours of triatholon training, and a healthy bit of travel almost exclusely oriented around seeing the great museums of the world.
(About Jenn Curtis)
Related Posts