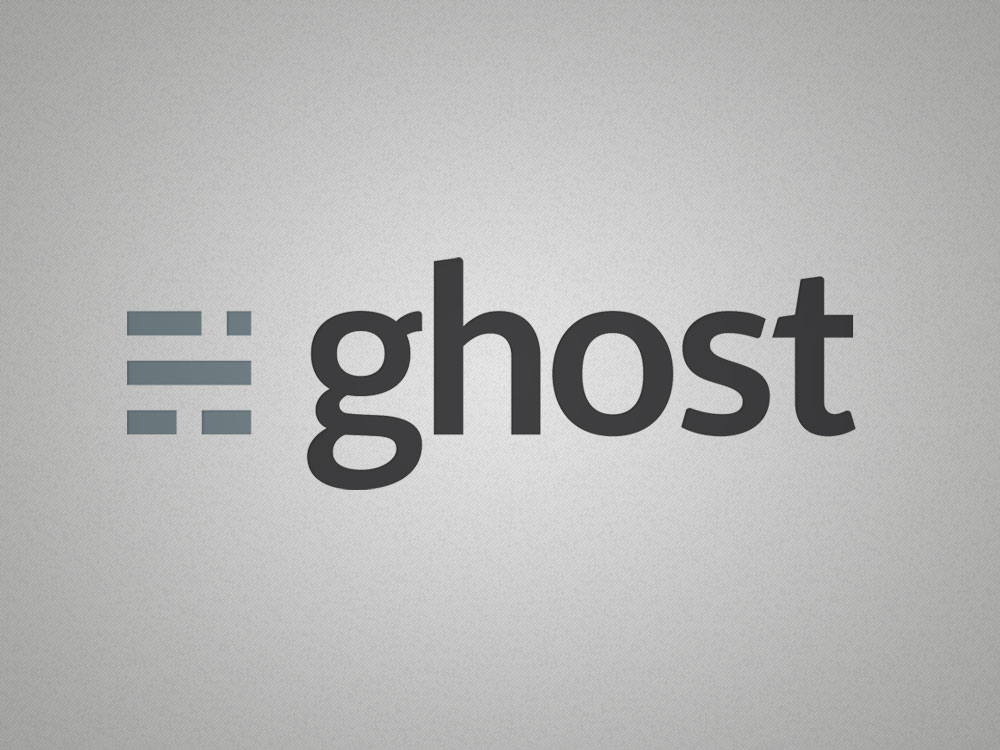 20+ Top Free Ghost Themes
In the battle for CMS supremacy, Ghost has made waves as a solid ultralight option. Like any other web tool it does need to look good though, that's why we compiled the top free Ghost themes for newbies & pros alike.
Ghost has enjoyed tons of excitement and press in the last year, but it still fits a particular audience. Keeping that in mind we've used specific preferences to define which themes are tops in the field. We're looking for Ghost themes that focus on typography, have a responsive design, are nimble in size, and lean towards a focus on an author (as opposed to a business). Other important features to consider would be built in menus, well structured metadata, minimal styling, font icons, feature images, and helpful tag usage. We've used those basic guidelines to compile the top free Ghost themes and Ghost skeletons available today.
---
The Best Free Ghost Themes
Ghostium

Ghostium utilizes an off-canvas for the navigation and keeps the primary images to the left (as opposed to the top). It's fully responsive, with rich Microdata, Prism highlighting, Open Graph and Twitter Card meta, AJAX, DNS prefetching, and Disqus comments... All in a very minimal package.

Download Ghostium

Vapor

If you're looking for a theme with a focus on typography, this is a killer option. Minimal design, plenty of white-space, built with all the latest industry bells and whistles, and a very clever vertically collapsing menu. Very solid theme from front to back.

Download Vapor

Portfolio

The bright folks over at Gavick released a couple free Ghost themes and this is my favorite. It features an "image card" layout that finally brings your pictures into the mix. The hover effect adds a nice touch and including post tags below each feature image eases navigation quite a bit. Minimal in style and (as you'd expect) solidly coded across the board.

Ghost Scroll

This theme rides the parallax layout trend, without feeling at all dated. It includes Font Awesome for you UI geeks out there and a unique sticky navigation that will give your scrolling fingers a quick break. If your looking to build a modern one-page scroll website, this will be your best option.

Demo Ghost Scroll

Magnum

Magnum is a simple / responsive theme that hits all the marks and cleans up the default theme in a few noticeable areas. Although I'm not a fan of the color they selected for the demo page, that color is easily customizable, and it adds just the right amount of punch to any design.

Demo Magnum

Triangle Ghost Theme

Triangle Ghost Theme is a sexy, fully responsive Ghost theme built w/ UIKit. Designed with minimalism at it's core, the page loads are ultra fast. Triangle also features Disqus comments, Google Fonts, Font Awesome Icons & detailed schema metadata. We may be partial, but the one word review would be - Solid.

Demo Triangle

Solar

This theme stands out for being the only free Ghost theme I could find with a dark layout. It keeps a small sidebar, which is a nice touch since most Ghost projects are "blog-centric". Solar is fully responsive, uses Prism for syntax highlighting, and offers both light & dark options for those who love customization.

Demo Solar

Readium

Very Medium in style, which is probably where the name came from. Also handles the fixed header image better then any other, which is extra awesome since it pulls corresponding images to each post. Add in the Microdata, tag wrangling, Highlight.js, Open Graph & Twitter Cards, and Font Awesome icons. Score.

Demo Readium

More Incredible Ghost Themes...

While some of these may not be as well rounded as the favorites listed above, they're still very quality options. All of them have their strong points and several of these Ghost themes have unique inclusions that are worth becoming familiar with. Even if you don't love the whole theme, you may want to borrow a piece or two.

Ghost Stories

Not just another clever "ghost" pun, this theme aims to deliver your content in story book format. The concept is rich and would be a clever approach for anyone who wants to run with it.

Detox

If you're looking for a clean theme with a focus on strong centered typography, give Detox a look. A striking layout focused on nothing but words. Recommended

Demo Detox

Ghostentista

Ghostentista delivers an AJAX driven, responsive Ghost theme for the masses. Using LESS styling and bold slab headlines give your words high impact on a minimal layout.

Demo Ghostentista

Ice Breaker

Very minimal, but a decent starting point. Wouldn't recommend it for a serious project (hasn't been updated in a while), but the structure is sound and can be a good starter for devs.

Demo Ice Breaker

Sticko

Sticko keeps everything lightweight, but adds some flair. Off-canvas nav, Google Comments, FitVid.js, cover images, icon fonts, and a slick author inclusion are all nice touches that you don't see often. If you want to look at a variety of intuitive code, this is for you.

Demo Sticko

Slimpost

Slimpost hits all the basics - Minimal design, Rich Snippets, Open Graph & Twitter Card meta, Disqus Comments, Syntax highlighting, Font Awesome icons, and a fullscreen image viewer. A little customization can really make this theme shine.

Demo Slimpost

A Few Select Ghost Skeletons

Most web developers like to keep it simple and do the major customizing themselves. For those of you tinkerers out there, we've included a couple amazing Ghost skeletons that'll give a solid kickstart to any one-off project.

Hopefully our top free Ghost themes and Ghost skeletons will get you rolling on customizing your latest install. If you're looking to get a more comprehensive understand of how all those handlebars work, we've included a couple useful links below that are very helpful. If you've found this article useful, please be sure to share it with your fans. If you think we missed a strong contender, drop us a message & as always - Thanks for stopping by.

Check out these links to master Ghost in no time...

---

Video

Written By:

Matthew Haeck - Lead designer and resident full stack web developer at Haeck Design, Matthew spends a majority of his time creating beautiful logos, websites, print design, & staying up to date on all the tricks of the web development trade.

(About Matthew Haeck)

Related Posts