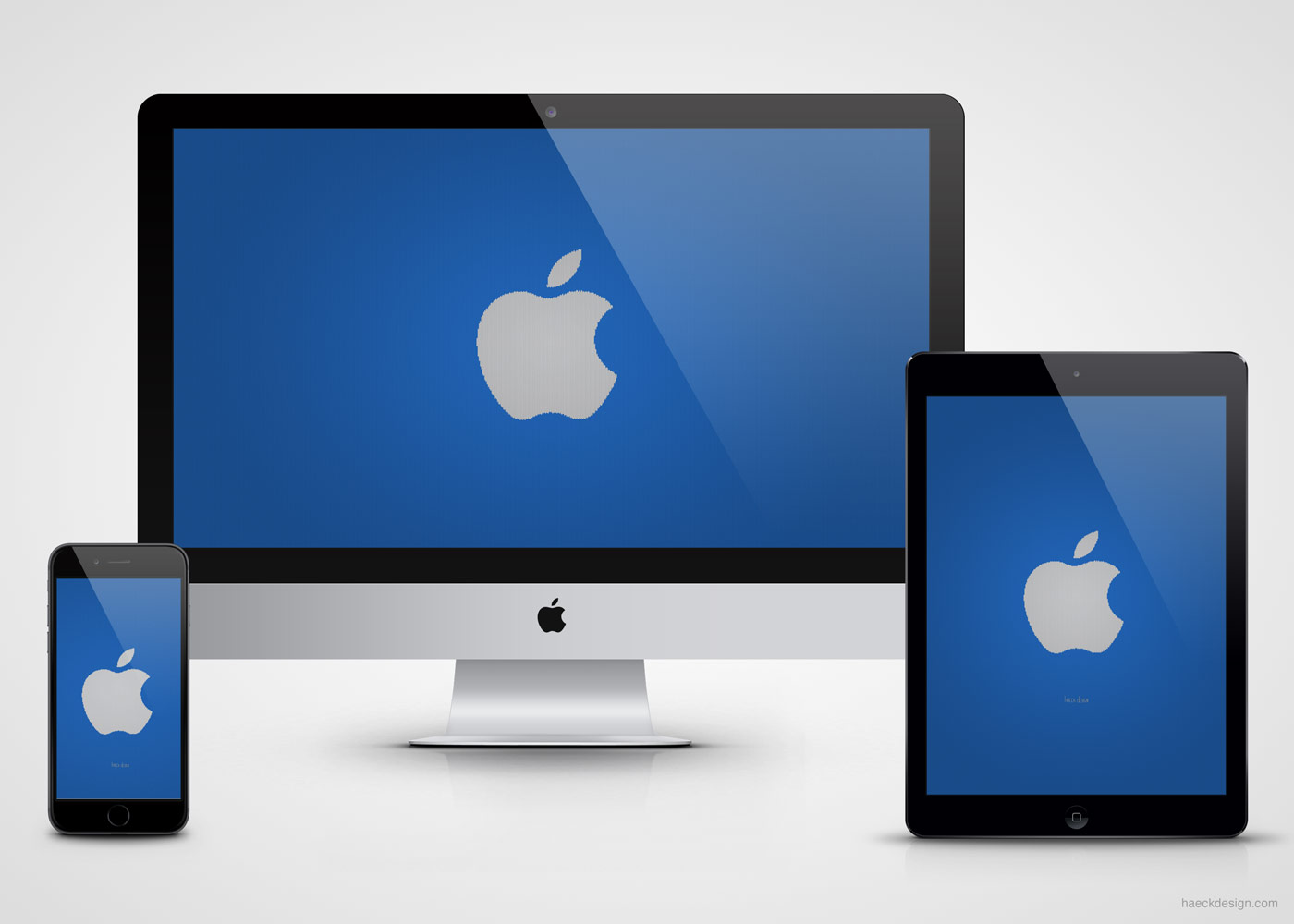 Stitch Wallpaper | Apple Logo Wallpaper
Our Stitch Wallpaper is an Apple logo wallpaper with a hand-stitched apple icon. It's a minimal Mac wallpaper tribute and an amazing fanboy sweater concept.
This months submission - the Stitch Wallpaper is simple, wintry in color, and a great way to coordinate all of your newest tech gear ...especially since it sounds like Santa is gonna be a little late with those brand new MacProbook Pro's.
Stitch Wallpaper | Apple Icon / Apple Logo Wallpaper | Mockup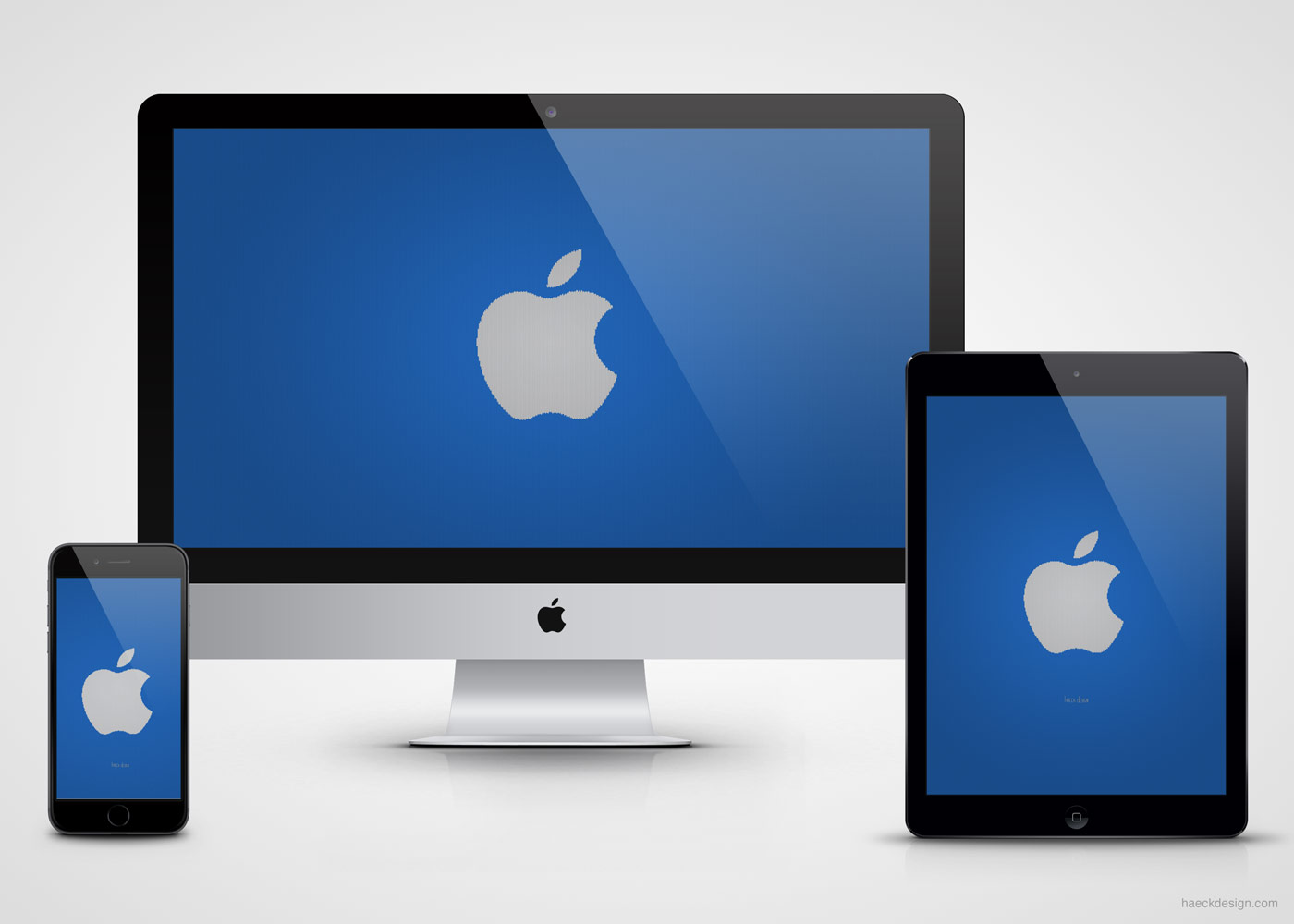 Since it's getting cold and time to replenish the tech gear... I figured a simple Apple Icon would do. That seemed a bit cold though, so I stitched it like an old school sweater. I added a little texture and light. I placed all that above a winter blue, that didn't feel to chilly and voila - This months Mac wallpaper.
Rock This Apple Logo Wallpaper Today
We've made sure to included standard, Retina, and Parallax versions, so you can sync all your iOS devices. Give em a try and let me know what you think. If you have any ideas for next months wallpaper, feel free to leave that below. If you like - Share it with your people and give Haeck Design a little social love!
Download the Stitch Wallpaper
Available Sizes
5120 x 2880 5K
1920 x 1080 FHD
1600 x 900
1440 x 900 WXGA+
1366 x 768 WXGA
2048 x 2732 iPad Pro
1536 x 2048 iPad Retina
1080 x 1920 iPhone 6+
750 x 1334 iPhone 6
640 x 1136 iPhone 5
Download the Stitch Wallpaper
Download your individual size or just grab a zip of all of them. If you have a spare second, be sure to Like Us on your favorite social website to see our latest tutorials & freebies.
---
Written By:
Matthew Haeck - Lead designer and resident full stack web developer at Haeck Design, Matthew spends a majority of his time creating beautiful logos, websites, print design, & staying up to date on all the tricks of the web development trade.
(About Matthew Haeck)
Related Posts